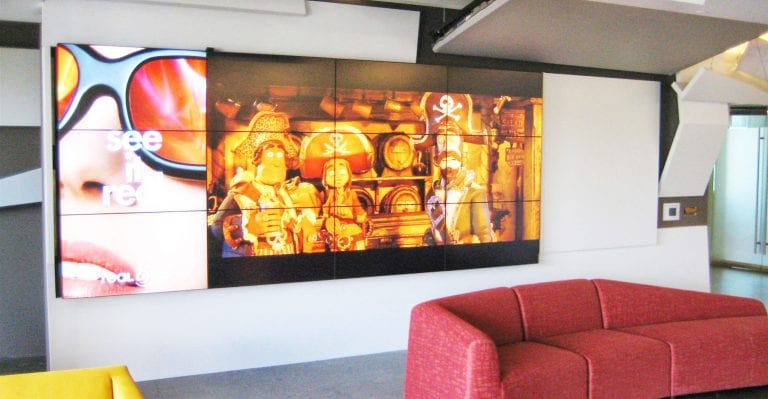 When it's your house it's called, "Curb Appeal."  When it's your web-site, it's your "Homepage."  And when it's your place of business, it's your "Lobby" or "Reception."
First impressions really count. So many businesses and institutions make a special effort to have a welcoming, and often impressive, reception area. Nowadays most businesses have a digital lobby which includes at least one large flat panel and a digital signage player to welcome guests and share company promotional information or a video wall display. It is important that you present the best image possible. We can help you make the most compelling impression possible and get your desired messages across.
Typical Solution Elements for different types of digital lobby spaces:
LG, NEC Video walls – wowing visitors to your location
Digital signage – welcoming visitors by name and sharing curated content on an impressive large-screen display
Custom audio solutions / sound systems – literally setting the tone for your work-space.
As your digital lobby is typically in use all day and most displays can be programmed internally to turn on and off at specific times each day, reception areas do not usually require any sort of dedicated control system.
LightWerks can help you make impressive, lasting impressions on your visitors, the first time – and every time – they visit your facilities, with smart audio visual design and integration.
Contact us at LightWerks today for more information on what we can do for your organization!