Amazing New Displays by LG
LG Business Solutions offers a full suite of innovative commercial displays in a wide range of sizes that are ideal for corporate environments. These attention-grabbing displays are easy to install, integrate and manage, and your employees will benefit from the outstanding picture quality and reliability that are hallmarks of LG commercial displays.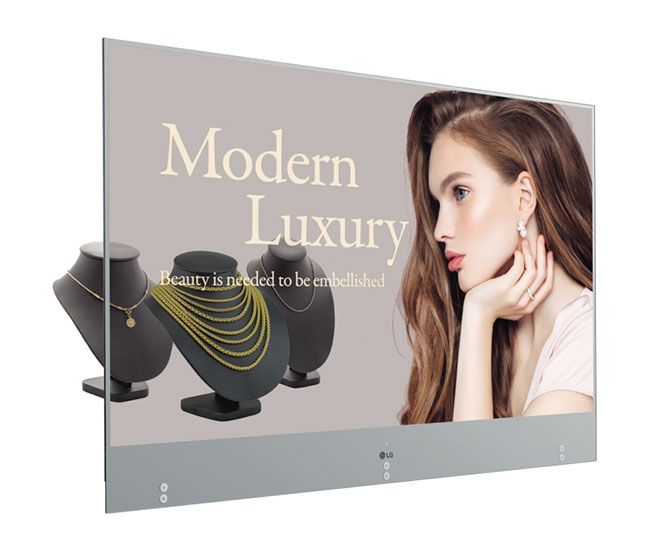 Transparent OLED Digital Signage
Redefine your display through a new dimension with highly transparent screens. Transparent OLED blends with surroundings seamlessly and naturally, allowing viewers to see both information on the screen and the objects beyond the display.
With the LG Transparent OLED, watching video on the screen is augmented by seeing objects and images behind the screen. The 55-inch class display delivers LG OLED's unrivaled picture quality while maintaining a high transparency, much more than traditional transparent LCD displays.
Bring your products to life with this revolutionary technology.
130″ Direct View LED
Transform meeting rooms into an immersive technological experience. This massive 130" display features embedded speakers and HDR10 technology for impactful visual and audio effects. The greatest advantage of LG's LED screen is the 130-inch large-sized screen with no bezel. Even bigger than four 55-inch conventional LCD displays combined, it displays content without lines or distortions and provides a more immersive visual experience.
Designed to be user‑friendly, the display offers flexible installation, auto‑configuration, and remote control support to keep meetings running smoothly and on‑time.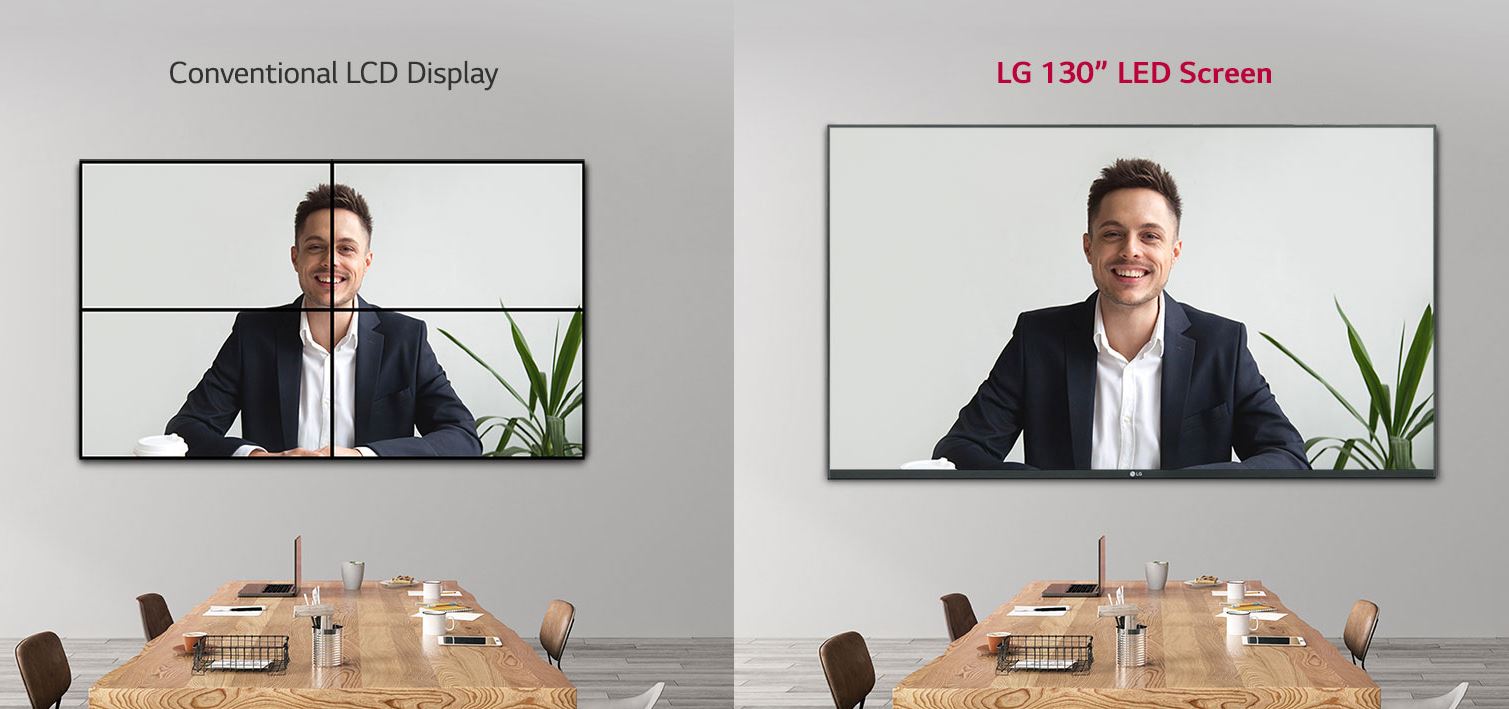 To enable an environment where flourishing ideas can come to life, Lightwerks creates a versatile and reliable audio visual solution that suits your unique needs and space. We have a wide range of audio/visual solutions which include multiple monitors, projector and screen, web conferencing, total control systems and integrated audio & video.
Contact us at LightWerks today for more information on what we can do for you or your organization!