Corporate
L.A. Times' Auditorium gets Audio Visual Upgrade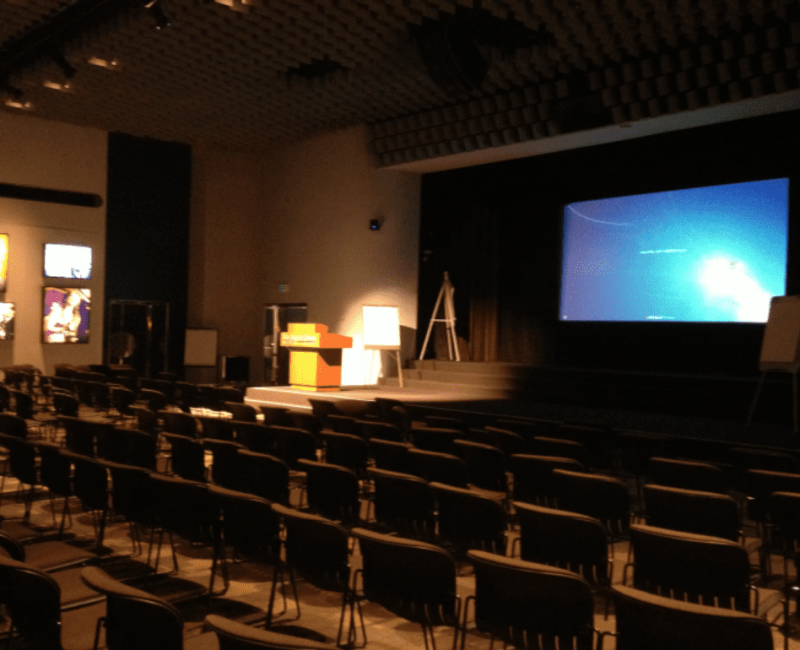 L.A. Times' goal of this project was to upgrade an existing Auditorium with new, state-of-the-art digital audio and video systems controlled via a touch screen interface and capable of streaming hi-def live video to staff or storing it digitally for playback later.
LightWerks designed, installed and commissioned a new AV system that included a high-definition, high-brightness multi-media projector with long-throw capabilities mounted inside a control booth at the rear of the auditorium. The heart of the system is a Crestron 8×8 Digital Media system that is controlled via flip-top touch panel, at an existing lectern or with an iPad inside a control booth. The sound was enhanced by introducing new Shure wireless microphones, a Biamp DSP and (3) JBL line array speakers to the space.
Vaddio cameras were installed for high definition recording. A VBrick Enterprise Media System was installed to manage all of the L.A. Times streaming and archiving of their internal meetings and events.
To enable an environment where flourishing ideas can come to life, Lightwerks creates a versatile and reliable audio visual solution that suits your unique needs and space. We have a wide range of audio/visual solutions which include multiple monitors, projector and screen, web conferencing, conference room design, total control systems and integrated audio & video.
Contact us at LightWerks today for more information on what we can do for you or your organization!