Healthcare /Medical
LightWerks designs St. Luke Medical Boardroom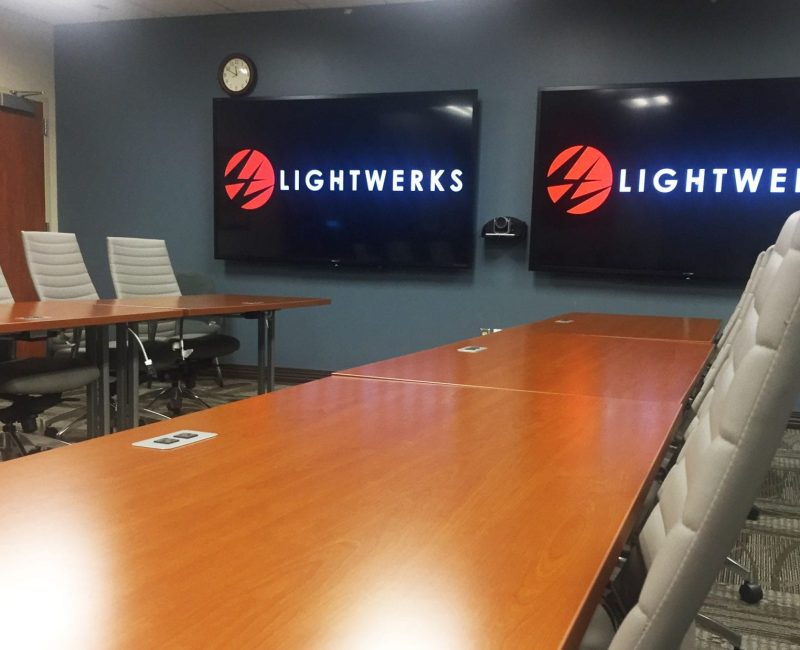 LightWerks designs St. Luke Medical Center's Boardroom
The goal of the project was to design a boardroom that allows physicians, medical and administrative staff, and the leadership at the Nampa facility to meet, connect, and collaborate in a functional environment.
The boardroom in Nampa is used for an array of presentations, training, and for running a Tumor Board to other sites. The room is driven by a Crestron switcher and is controlled by a Crestron touchpanel in the wall. The focal point of the room is anchored by two SHARP flat panels that enable users and participants to see far and near content via the Polycom VTC system or multiple images side by side. There is a guest laptop in the space inviting connection and complete inroom audio conferencing capabilities through the Audix ceiling microphones and Tannoy speakers. In addition to traditional video conferencing it was important for the medical teams to be able to connect using Skype for Business, so LightWerks added a Vaddio AV bridge to make that connection seamless.
The Meeting Services Team at SLHS and the users of the Nampa Stampede Room have been thrilled with the room's ease of use and effectiveness in joining multiple parties from other facilities.
LightWerks can design a custom Audio Visual solution to meet the needs of your company, district, or institution. We specialize in interactive technology, cloud-based conferencing, and high quality audiovisual products to improve efficiency, increase collaboration, and enhance presentations in your organization.
Contact us at LightWerks today for more information on what we can do for you or your organization!