Education
LightWerks integrates hybrid learning classrooms at elite university
LightWerks partnered with an elite university in Berkeley, California to integrate multiple hybrid learning classrooms throughout their campus.  The institution wanted to ensure that students participating both in-person and connecting remotely could experience high quality and engaging instruction.  Through the integration of front and rear conferencing cameras, powerful audio conferencing bars, interactive displays, and confidence monitors, LightWerks was able to provide the institution with solutions that engage learners near and far.
In the front of the hybrid classrooms, LightWerks integrated BenQ interactive displays. The IFP's allow instructors to control their computers via touch from the front of the room. The BenQ displays also offer PC-free interactivity, including many applications such as an interactive digital whiteboard. Wireless mirroring is made simple using BenQ's InstaShare application, which allows users to wirelessly cast their laptop or mobile devices, multimedia files, and other educational content onto the display.  Mounted above the BenQ displays are Huddly L1 smart conferencing cameras. The cameras are designed to make video meetings inclusive and productive for the whole class, providing instant, responsive framing and full-HD video of everyone in the room. The Huddly cameras face the students, giving remote participants access to viewing their peers during instruction.  True full-room audio coverage and rich, clear playback is achieved through the integration of Nureva HDL300 audio conferencing sound bars.  Mounted above the Huddly cameras, the system includes 8,192 virtual microphones, allowing the instructor and students to be heard from anywhere.
In the back of the hybrid classrooms, LightWerks integrated LG confidence monitors.  The monitors allow the instructor to view various content, including students participating remotely.  Above the monitors are AVer CAM520 Pro conferencing cameras which focus on the instructor.  The cameras feature sharp, detailed video with 18X total zoom and smart framing.   Zoom's feature of sharing content from a second camera, makes it simple for hybrid learners to simultaneously view their instructor and classmates.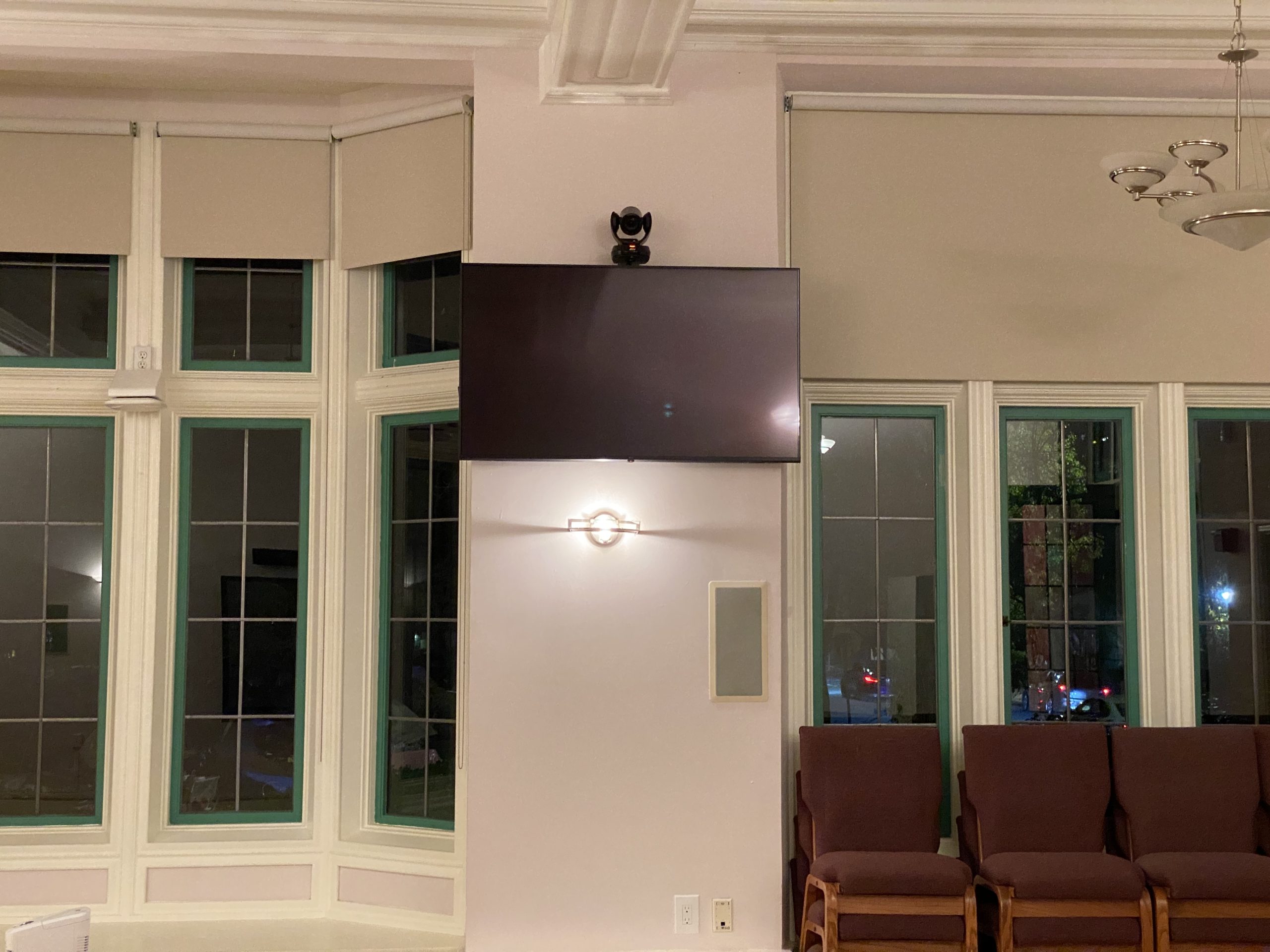 LightWerks specializes in the integration of hybrid classrooms and online learning technologies that keep teachers and students engaged. Our solutions strive to give students the same learning experience, whether they are on campus or attending virtual classes using Microsoft Teams, Zoom, or another platform.
Contact your local LightWerks office in Boise, Los Angeles, Portland, San Diego, or the San Francisco Bay today, or fill in below form!