Corporate
LightWerks transforms over 300 Meeting Rooms into Collaboration Spaces at Tech Company
LightWerks partnered with a manufacturer of materials engineering solutions to update their facilities with state-of-the-art video conferencing solutions. The company needed to incorporate hybrid spaces into their facilities to accommodate remote and in-person meeting collaboration.
The project, which included both the Santa Clara, California and Austin, Texas offices, involved the installation of over 300 BYOD style video conferencing rooms.  LightWerks integrated Poly Studio USB Soundbars in the small conferencing spaces.  These systems include a speaker, microphone, and camera, and support group framing and automatic speaker tracking.  Distracting sounds are eliminated by Poly's patented NoiseBlock technology, and a smart camera automatically frames the room or tracks the person speaking for deeper engagement.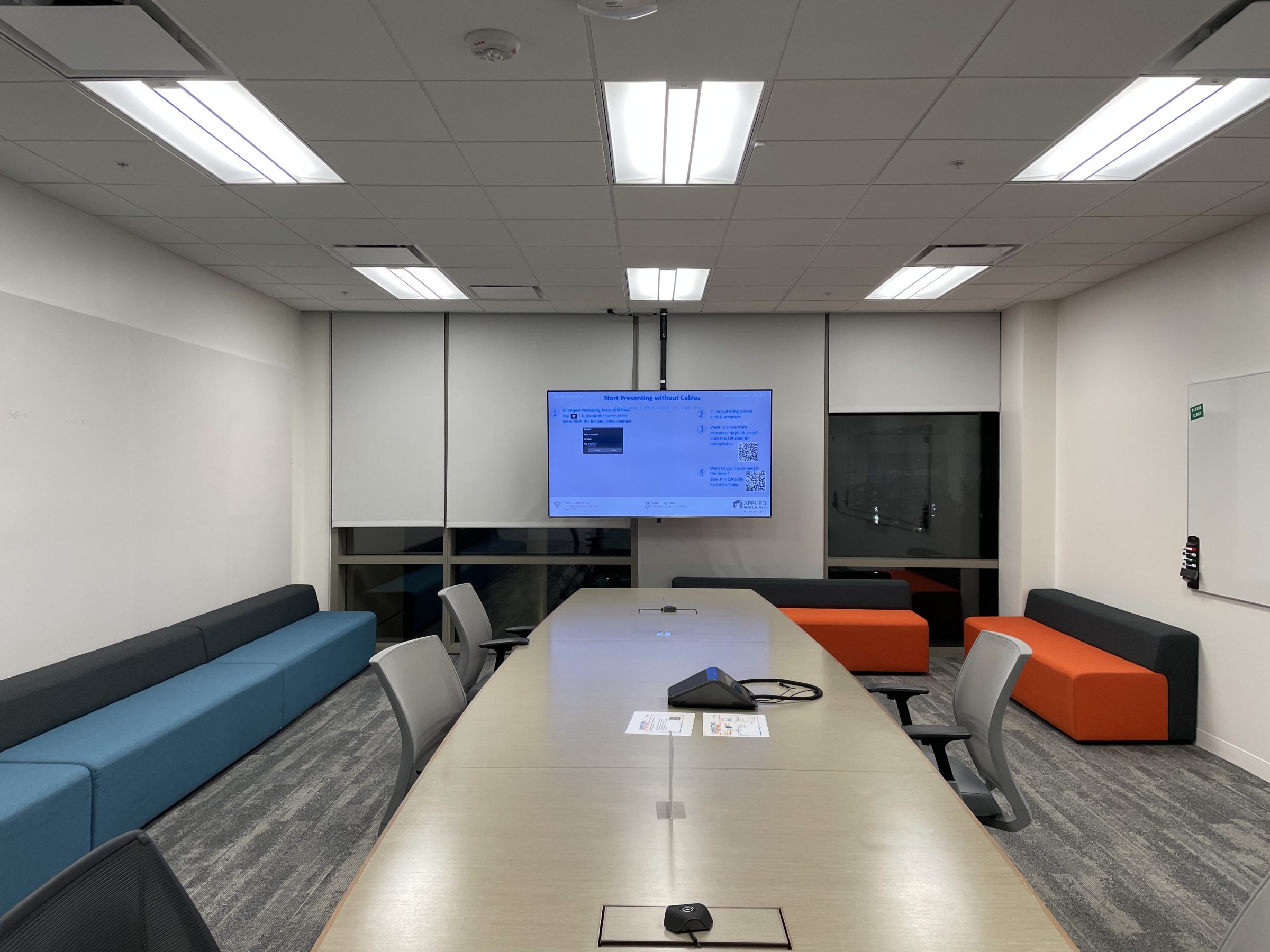 For larger spaces, Crestron Mercury tabletop conferencing systems and swivel kit mounts were integrated, along with Huddly IQ cameras.  Crestron's Mercury's built-in Air Media gateway enables secure, wireless presentation on the room's display from a laptop, smartphone, or tablet.  Alternatively, users can connect directly via HDMI.  The Huddly IQ camera features Full-HD 150° wide-angle video and a 5-element microphone array.  With Huddly's Genius Framing, the camera intelligently detects and frames the people in its field of view.
Both the small and larger conferencing spaces integrated by LightWerks offer end-users the ability to enter a meeting space and begin a video conferencing session with simplicity and ease.  The turn-key solutions are rich in functionality and designed to be up-and-running quickly.
LightWerks specializes in the integration of high-quality video conferencing solutions that are easy to deploy, and simple to use.  Contact us to learn more about how we can partner with your organization to transform your meeting rooms into powerful collaboration spaces.
Contact your local LightWerks office in Boise, Los Angeles, Portland, San Diego, or the San Francisco Bay today, or fill in below form!