Corporate
Metro Regional Government in Oregon upgrades its conference room
Metro partnered with LightWerks to modernize the executive conference room in their Portland office. The goal was to outfit the existing space with state of the art AV technology, making it accessible while maintaining a clean professional aesthetic upon first impression. Improving visibility of screens, enhancing collaborative tools and designing of an easy to use control system were critical components of the project.
Overhead projectors and outdated smartboard were replaced with a wall  mounted Cisco Dual Screen Video Conference System. Conference calling capabilities were enhanced by installing two ceiling microphones and six speakers that replaced the desk based Polycom conference phone. The rolling whiteboard was upgraded to a set of glass magnetic whiteboards. To improve visibility from all seats, LightWerks equipped the room with an additional screen. The four monitors have the ability to display as a group and individually from multiple sources (desktop PC, mobile laptops, HDMI and screen saver system). Main wall display is touch enabled and linked to the PC. The conference table controls include Windows 10 PC, Cisco Video Conference management panel and Crestron room management.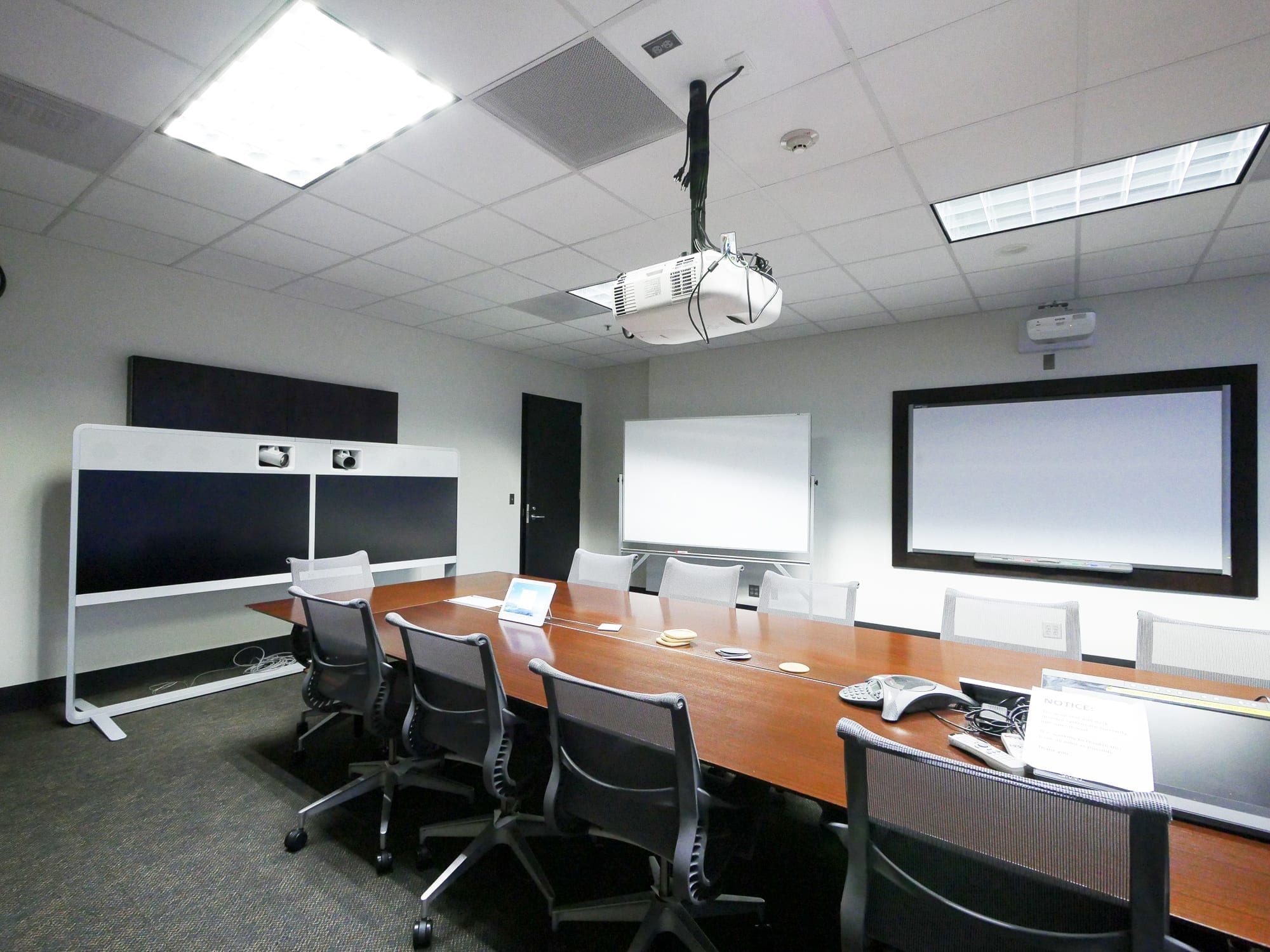 From design to execution and customer service, the LightWerks team delivered a successful solution to upgrading and bringing enhanced functionality to client's conference space. Metro is delighted and has recommended us as a great resource for AV needs.
Contact us at LightWerks today for more information on what we can do for you or your organization!