Education
School partnered with LightWerks to integrate AV technology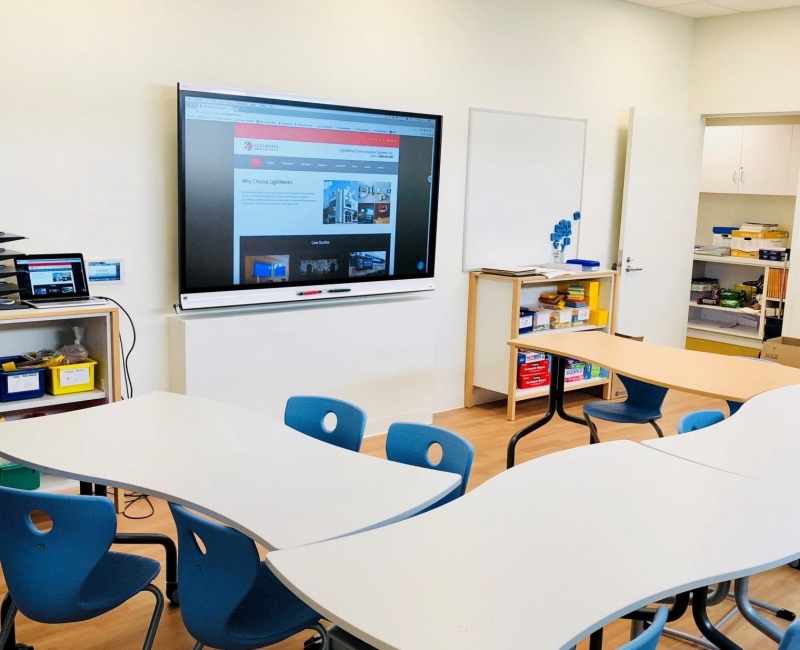 This independent school in Los Angeles partnered with LightWerks to integrate advanced AV technology into their gym, boardroom, meeting and class rooms. LightWerks' responsibilities on this project included Engineering, Project Management, On-site Installation, System Commissioning, Control System Programming, Training and post-install Service via LightWerks' TLC program.
LightWerks worked closely with the school's staff, the Project Management team from TGPMLA, Matt Construction staff to overcome obstacles and meet compressed deadlines. LightWerks staff worked additional nights and weekends to help the client meet their project objectives deadlines.
This project included a new Gymnasium with a presentation system anchored by a laser projector in a lift and a full audio system outfitted with multiple wireless microphones.
The Gym also has the ability to live-stream events and record them for playback at a later date by families and other invited guests. The control system utilizes both hard-wired control panels and an iPad all programmed by LightWerks' in-house certified Programmer.There is a large Boardroom outfitted with both a laser projector and an interactive flat panel display. Two robotic cameras capture meetings and interface with Skype for web-based videoconferencing. A wired and wireless microphone system was installed for both local and web-based presentations. The entire system is navigated and controlled via LightWerks' custom programmed control system.A general purpose Meeting Room for staff usage was outfitted with an interactive flat panel and USB connectivity to a camera and microphone so Skype meetings can run from this room along with local interactive staff presentations.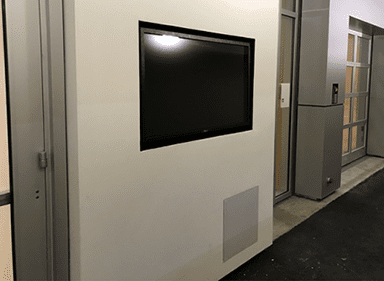 For student messaging, a weather-proof display was installed in an outdoor corridor and connected to the Gym's AV rack for a simple yet effective digital signage solution.Interactive flat panel displays, ceiling speakers for audio playback reinforcement, Apple TV's for wireless connectivity and simple wall mounted control systems were deployed in Classrooms for use by faculty and students ranging from pre-K up to 5th grade.
Because LightWerks performed so well on this project, we have been selected to work with the school on another new building project scheduled to open in 2019. Contact us at LightWerks today for more information on what we can do for you or your organization, or fill in below contact form!