Zoom for Telehealth reliably delivers consistent clinical user experiences, seamlessly integrates into your technology and workflows, and keeps you connected and compliant. With high quality video, even in low-bandwidth environments, organizations can support healthcare teams and patients around the globe.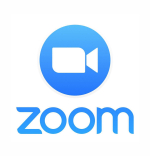 Expand telehealth consultations and treatment
Connect physicians, patients, and specialists for regular or urgent care appointments. Easily screen share imaging and test results with all participants.
Watch this video on how Phoenix Children's hospital delivers real-time patient care with Zoom.
Health education for staff and patients
Reduce employee travel with cost-effective continuing education and ongoing training for healthcare professionals.
Provide progressive health education and preventative care for high-risk patient populations.
Read this white paper that discusses the trends of video communications in healthcare.
Virtual counseling
Expand behavioral and mental health programs by providing virtual behavioral and mental health in 1-1 or group sessions that patients may join from their homes.
Read this case study to learn how Florida Hospital uses Zoom in their carts and mobile clinics.
LightWerks combines all top-brand products with our expertise in design, installation, programming, project management, training, and maintenance to produce rooms and facilities that help people communicate more effectively than ever before. Reach out to us so we can help you perfect your communications today!