Leading the way in interactive touch display technology.
Newline
challenge themselves to provide the best products, services, and solutions for modern workspaces, schools, and corporations. At Newline Interactive, we strive to give you smooth and seamless collaboration, always.
Talk to us about Newline and
your AV Needs
"*" indicates required fields
Unified Collaboration System
Experience meetings on an interactive touch display that allows the whole team to interact without limits. Integrate cameras and microphones, and a superior touch experience brings your team together for collaboration like you've never seen before.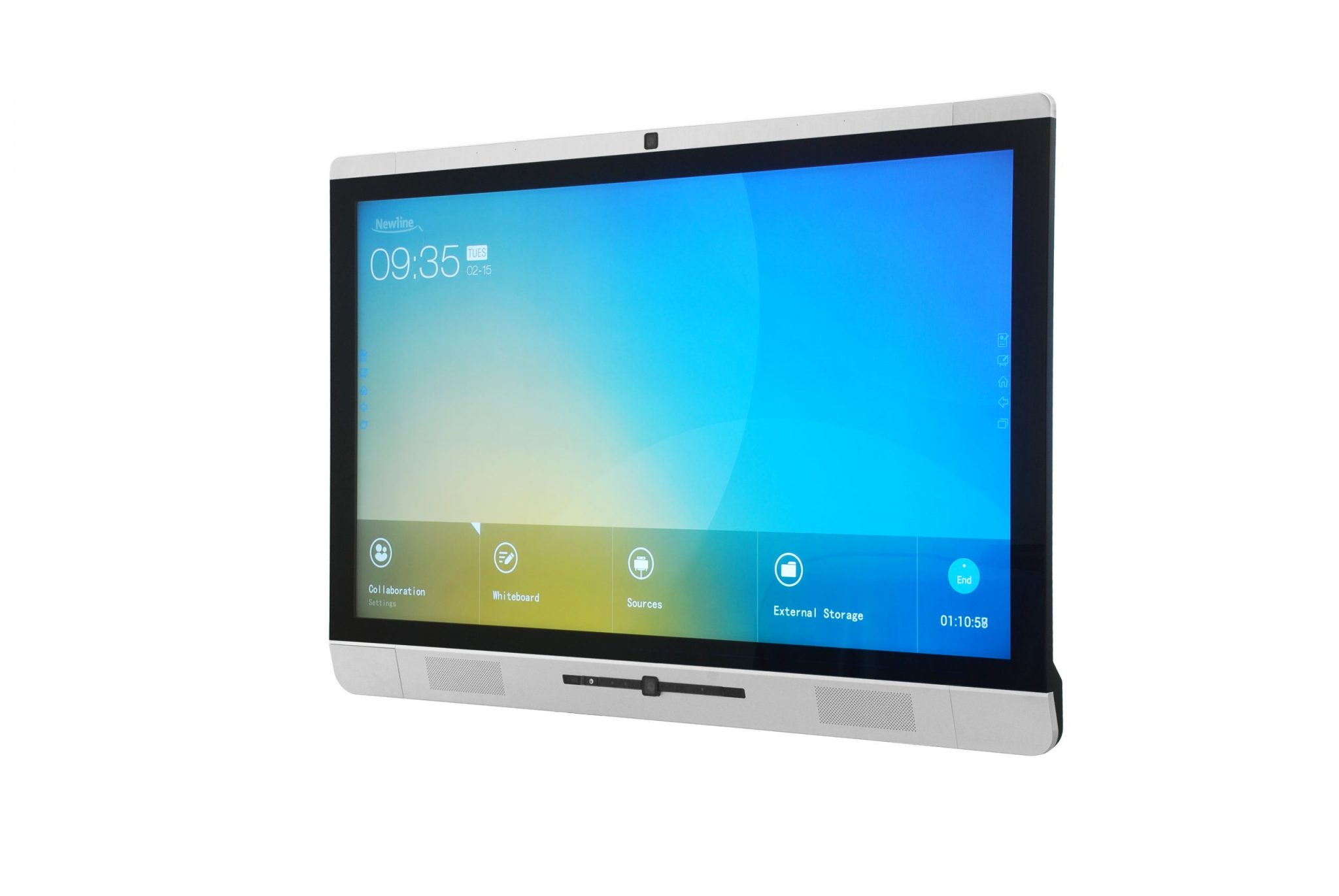 Wireless presentation that's simple, smart and secure.
Easily share your screen from any device. Newline Cast is simple to use, with one click you can present wirelessly from any network. Control and annotate from the Newline display or from your own device all with the freedom to walk around the room.
Easily share your screen from any device.
Newline Cast is simple to use. With one click, you're wirelessly presenting your screen. It works with all modern laptops, tablets, phones, and comes with browser support.
Multiple presenters. Minimum fuss.
With Newline Cast, anyone can share their screen without the need to pass cables or remove anyone else from the session.
Solutions
The world is reshaped by display technology. As a leader of this transformation, Newline endeavors to explore all possibilities to develop comprehensive display solutions that create value for your customers in diverse fields.
Newline vast product portfolio forms the foundation of a wide range of integrated solutions that deliver unique and expansive display experiences.
The VN was designed for an intuitive user experience that evokes inspiration. With more responsive touch technology, 4K UHD resolution, and its non-proprietary nature, the VN lets you collaborate on content better – without limits.
Never worry about your network security again. This all-in-one Ultra-HD interactive touch display runs on Linux and brings you better, secure meetings and presentations.
Bring your presentations and lessons to life on a commercial-grade display in vivid 4K resolution. Focus on just the tools you need to succeed without paying more for features you won't use.

Latest Videos