Theaters and Auditoriums AV Solutions
Whether it is to display a presentation to a large audience, enjoy a performance by the performing arts department, or hold an awards ceremony, theaters and auditoriums serve a variety of important purposes at schools and universities. High quality audio and video systems play a critical role in ensuring that performers and presenters are seen and heard clearly by every audience member. Multi-functional systems featuring multiple screens, (usually a high definition laser projector and flat panels along the side walls) intelligently wired sound systems, and wireless capabilities are favored for a convenient and efficient use. Theaters and auditoriums will often include recording capability for later play-back, as well as custom- programmed control systems for better control of equipment. Additional components include lighting, drapes and shades, and air conditioning. A touch panel is often integrated to adjust lights, shades, audio, and visuals.
Typical AV Elements for Theaters and Auditoriums:
■ HD projection system mounted in a lift
■ Multiple 75" Flat Panel Displays throughout space
■ In-ceiling and/or in-wall speakers
■ Pan-Tilt-Zoom video conferencing camera
■ Ceiling microphone(s)
■ Wireless microphones
■ Audio DSP ("digital signal-processing") for optimal sound
■ Custom-programmed control system with touch-panel
graphical user interface
■ All mounting hardware
■ Appropriate cabled- and wireless- source connections
■ Lectern
■ Equipment rack (if needed)
■ Cloud-conference subscription
■ Professional Installation
■ LightWerks TLC Maintenance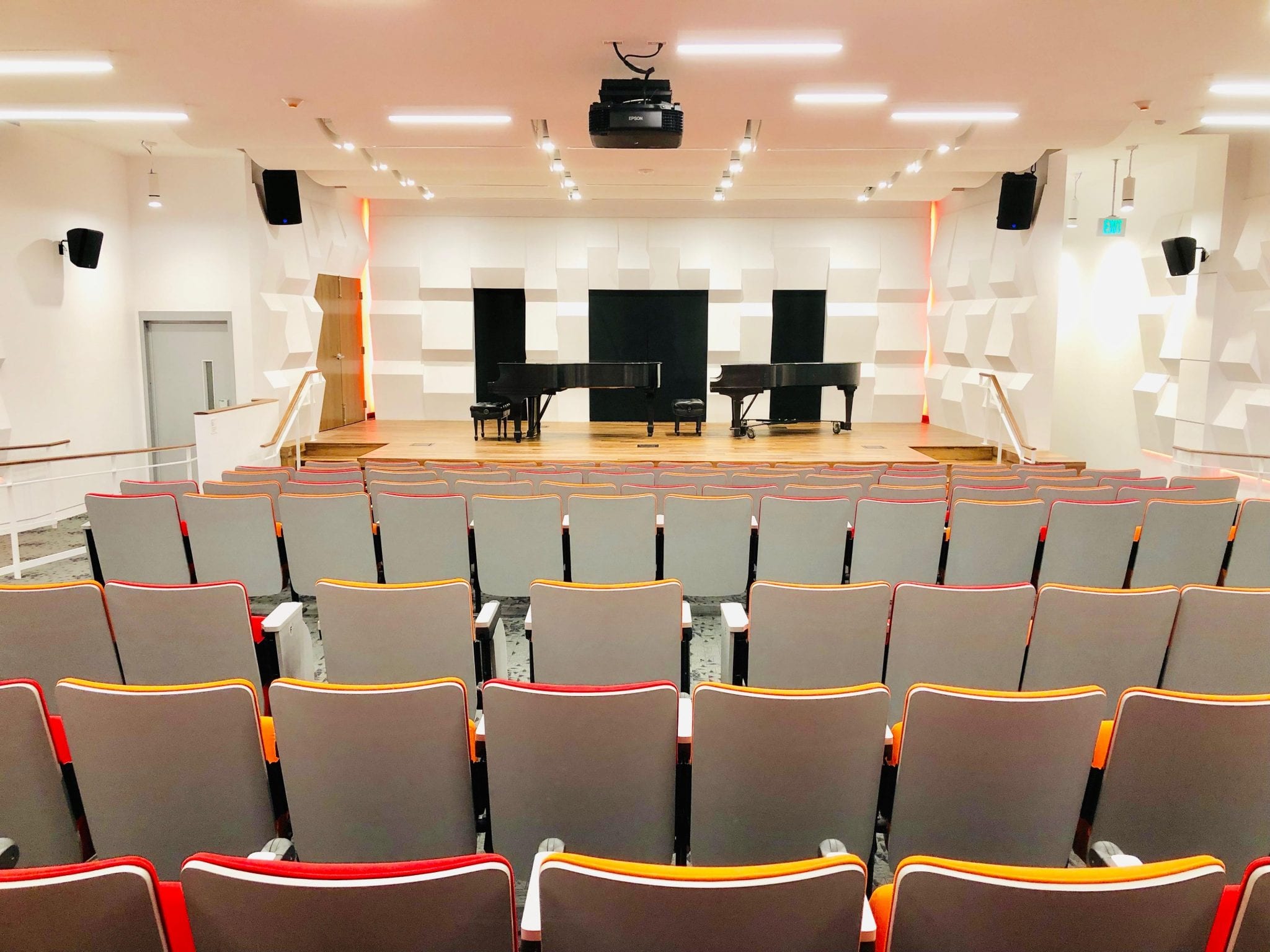 Contact us at LightWerks. We are here to offer you the best AV solutions for Theaters and Auditoriums.