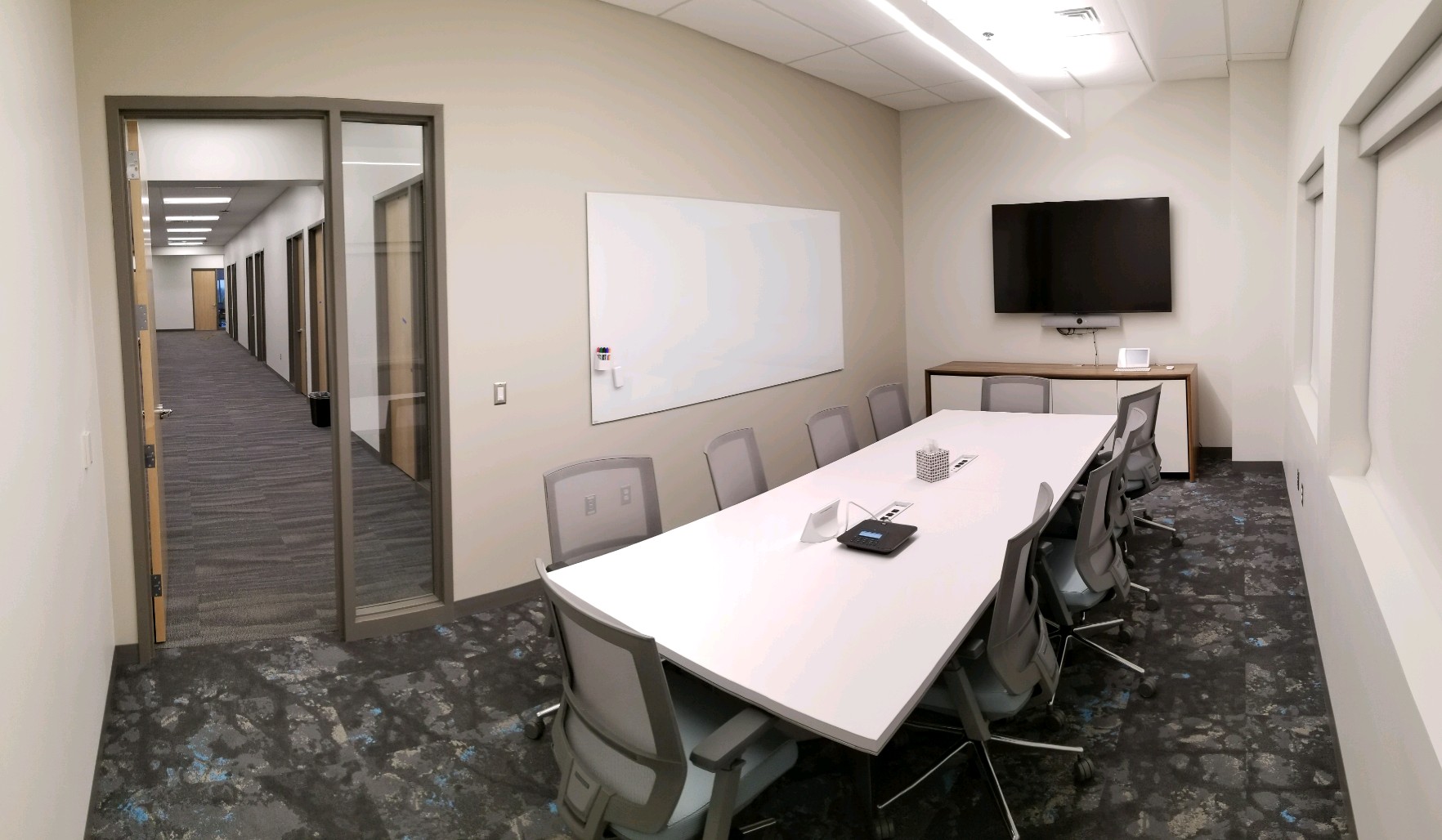 LightWerks is an expert in the integration of audio visual tools into study rooms.  Our organization understands the value of creating workspaces that improve student workflow and support success.  For over 20 years, LightWerks has been in leader in creating study room spaces that support collaboration, communication, and improve effectiveness of both individual and  group work.  The integration of audio visual presentation and collaboration solutions that are easy to operate, and in alignment with learning objectives is central to student success. In addition to the design, sale, and installation of study room technology, LightWerks offers consulting as well as ongoing training and professional development to ensure that organizations feel confident in the integration and implementation of new AV solutions in their spaces.
Typical Solution Elements:
Flat panel displays
Interactive flat panel displays
In-ceiling and/or wall-mounted speakers
Pan-Tilt-Zoom video conferencing cameras for viewing speaker and audience from far-end
Wireless mirroring solutions
Interactive projector systems
Document cameras
Ceiling visualizers
Audio DSP ("digital signal-processing") for optimal sound
Custom-programmed control system with multiple wall-mounted, wireless and/or table-top touch-panels.
Appropriate cabled- and wireless- source connections
Cloud-conference subscription
LightWerks TLC ("Technology-Loving Care") Maintenance
LightWerks can help you make impressive, lasting impressions on your visitors, the first time – and every time – they visit your facilities, with smart Audio Visual design and integration. Contact us at LightWerks today for more information on what we can do for your organization!