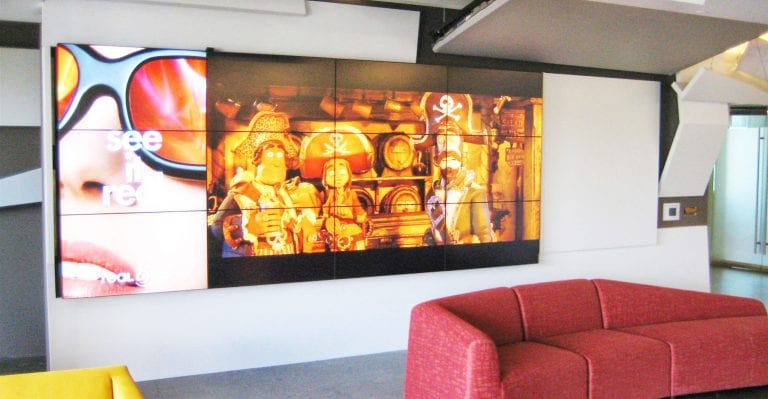 When it's your house it's called, "Curb Appeal."  When it's your web-site, it's your "Homepage."  And when it's your place of business, it's your "Lobby" or "Reception Area."
First impressions really count, so many businesses and institutions make a special effort to have a welcoming, and often impressive, reception area. Nowadays most businesses have a digital lobby which includes at least one large flat panel and a digital signage player to welcome guests and share company promotional information or a video wall display.
And just like you don't leave the front door to your home open or unlocked, it's also important to verify, control, and manage access to your facility to keep it secure and your people safe.
Typical Solution Elements for Corporate, School, or Medical Lobbies/Reception Spaces
Digital signage – welcoming visitors by name and sharing curated content on an impressive large-screen display
Custom audio solutions / sound systems – literally setting the tone for your work-space.
LightWerks can help you make impressive, lasting impressions on your visitors with smart audio visual design and integration. Look HERE for our lobby solutions or  contact us or complete the short form below today for more information on what we can do for YOUR organization!