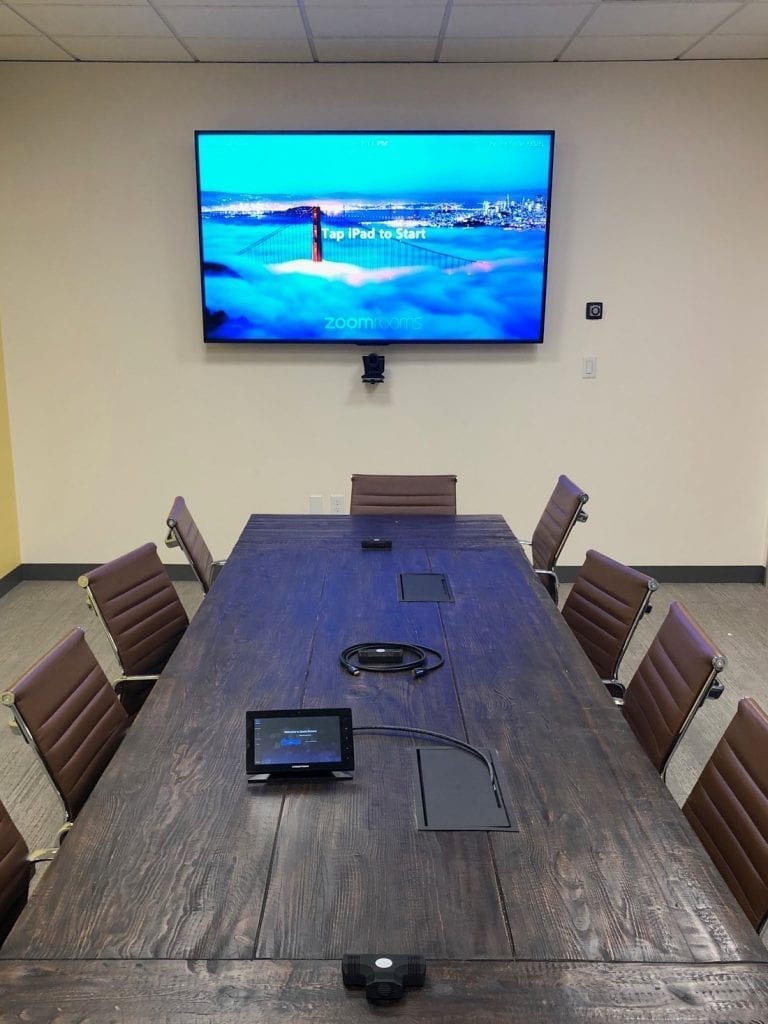 Transform your meeting rooms, conference rooms, huddle rooms and board rooms – into a Zoom Room! LightWerks is a Certified installer of Zoom. Our Zoom Room set up bundles include everything you need to open up your meeting space to collaboration around the conference table, across town, or around the world. And it all comes complete with all the cloud-based and onsite services you need to accompany your in-room hardware.
Zoom room set up can include (between one or all of below options):
A state-of-the-art 70″ (or larger) touch-sensitive LCD display and all associated mounting hardware
Crestron Mercury room system, including microphone, speaker, SIP conference phone, room control, and built-in AirMedia for wireless (BYOD) presentations
Delivery, programming, and setup
Installation of wall-mounted flat panel (does not include high-voltage electrical)
Ongoing quarterly training, as requested
Half-day of hands-on end-user Training/Professional Development, as well as Level-1 training for onsite technical personnel
A subscription to Zoom's Zoom Room cloud-based video-conferencing service
3-year bumper-to-bumper replacement warranty on your display and mounting hardware
Remote monitoring of your system to proactively identify and remotely correct any technical problems and
Timely visits from on-site technicians to troubleshoot and fix any issues that cannot be fixed remotely
Want to see how a Zoom Room works in practice? Myrella Heimbuck from Zoom walks us through different type of Zoom Rooms in this video:
We're constantly updating the individual components in our Zoom Room solutions to the very latest versions.  Please share your information below and one of our representatives from LightWerks will be in touch to provide you information and a custom quote ASAP.