LightWerks Executes Large-Scale Nationwide AV Projects
LightWerks is one of the West Coast and Pacific Northwest's largest audio visual integration companies. We specialize in LOCAL and NATIONAL AV deployments, successfully managing and commissioning projects throughout the United States.  For over 25 years, we have been designing, installing, maintaining, and supporting audio visual solutions for a variety of commercial, higher education, state & local government, and federal customers across the country.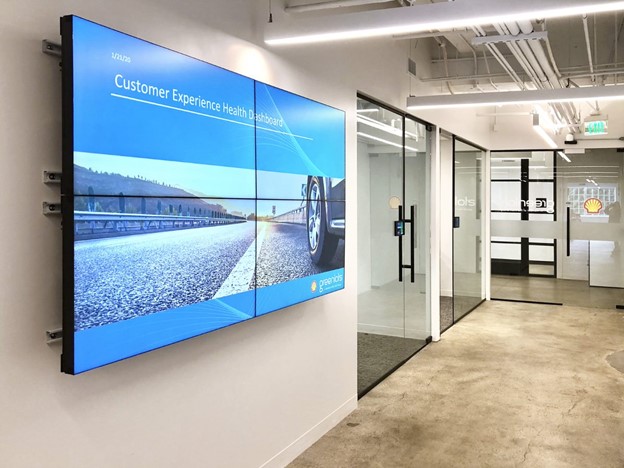 Our clients include Netflix, Nike, Blue Cross, Cedars Sinai, UCLA, Northrop Grumman, and many other top companies and institutions throughout the United States. 
LightWerks is able to execute large-scale audio-visual solutions on a nationwide level, and leverage buying power and resources across the US.    Our guidance and oversight make audio visual installations and after-sales support seamless, regardless of geography. 
If you need help installing, programming, and servicing Audio Visual systems for lobbies, conference rooms, classrooms, video conferencing suites, or boardrooms, please consider working with LightWerks. Our excellent consultants and technicians , along with our elite vendor partners are able to execute any commercial-type AV project on-time and on-budget, all for a very competitive price.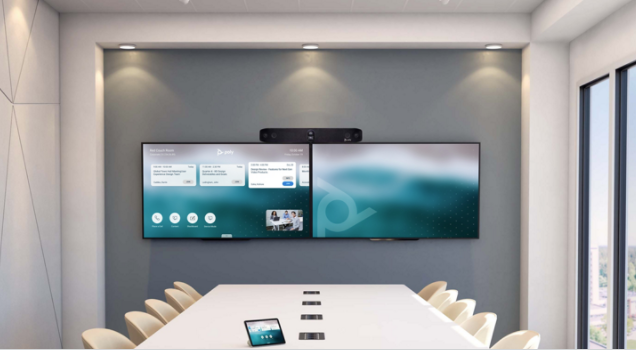 LightWerks partners with Semiconductor Manufacturer
LightWerks partnered with a top manufacturer of materials engineering solutions to update their facilities with state-of-the-art video conferencing solutions. The company needed to create a standard for hybrid spaces to accommodate remote and in-person meeting collaboration. The project involved over 300 BYOD style conferencing rooms, and included the development of a small and large conference room package that was implemented at multiple facilities of the client.
Small conference room package
Poly Studio USB Soundbars -These systems include a speaker, microphone, and camera, and support group framing and automatic speaker tracking
Large conference room package
Crestron Mercury tabletop conferencing systems with swivel kit mount (The Mercury's built-in Air Media gateway enables secure, wireless presentation on the room's display from a laptop, smartphone, or tablet.)
Huddly IQ cameras (The Huddly provides full-HD 150° wide-angle video and a 5-element microphone array.)
LightWerks partners with NorthWestern Mutual
LightWerks had the privilege to partner with Northwestern Mutual once again to build out new offices with the latest AV technology. This time, the projects focused on their Irvine and Las Vegas locations. Meeting, collaboration and conferencing spaces were specified with state-of-the art systems, designed by LightWerks.
Lobby Area
Apple TV
Intel NUC
a satellite/cable box
Meeting rooms package
65′ Display
Crestron Mercury tabletop conferencing systems with swivel kit mount
Ultra-high-definition and 4 x 1 HDMI auto switchers
Large training rooms
85′ Displays
PTZ cameras
In ceiling and podium microphones, as well as ceiling speakers.