Meeting Room AV Solutions
Many institutions recognize the need to meet as one large group from time-to-time. Unless they want to take everyone off-site to a hotel ballroom or some other large venue, they will often create an onsite meeting space. This space can serve multiple purposes…for example it could also serve as the cafeteria, training facility, gaming space, or another conference room space for casual meetings.
In order to support its use as an all-associate meeting space, it will typically need to have multiple displays (perhaps a projector or two at the front of the room and flat panels along the side walls), properly-tuned audio systems for excellent voice intelligibility and program audio reproduction, wireless microphones for presenters and audience members, sophisticated audio- and video-conferencing capability for meetings which may be shared between multiple locations, recording capability for later playback, and custom programmed control systems for better control of equipment, and possibly lighting, shades, and air conditioning.
Our goal is to make sure that we provide the best meeting room AV solutions and provide with the latest state of the art technology in your meeting rooms.
Typical Meeting Room AV Elements:
Projection system with large, electric drop-down screen or video-wall front-of-room display
Flat panel displays for speaker confidence and better viewing by distant audience members
In-ceiling and/or wall-mounted speakers
Pan-Tilt-Zoom video conferencing cameras for viewing speaker and audience from far-end
Ceiling, lavalier, and hand-held microphone(s)
Audio DSP ("digital signal-processing") for optimal sound
Décor-matched lecturn(s) with interactive touch-panel
Custom-programmed control system with multiple wall-mounted wireless and/or table-top touch-panels.
Appropriate cabled- and wireless- source connections
Professional Installation
LightWerks TLC ("Technology-Loving Care") Maintenance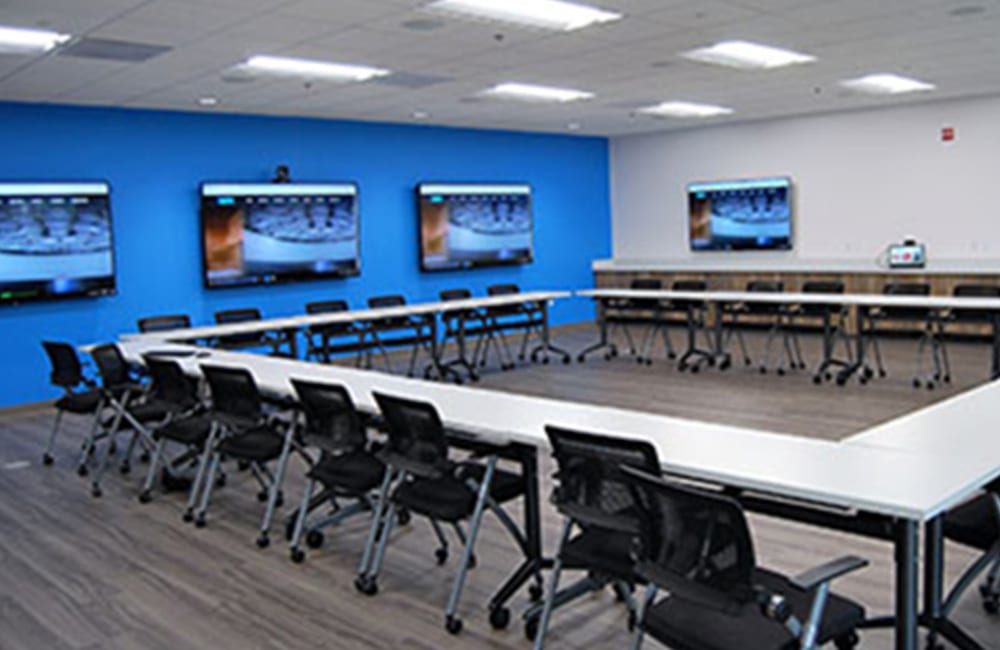 Contact us at LightWerks. We are here to offer you the best meeting room AV solutions.