Whether it's a keynote speech, a lecture, or a video conference, audio quality is critical to successful communication. Shure has over 90 years of experience enabling great communicators to command attention. You can leverage our wealth of knowledge in acoustics, audio, and wireless technology to provide high-quality, repeatable solutions that adapt easily to a wide arrange of applications.
Shure's diverse product line includes world-class wired and wireless microphones, networked audio systems and signal processors, conferencing and discussion systems, and award-winning earphones and headphones.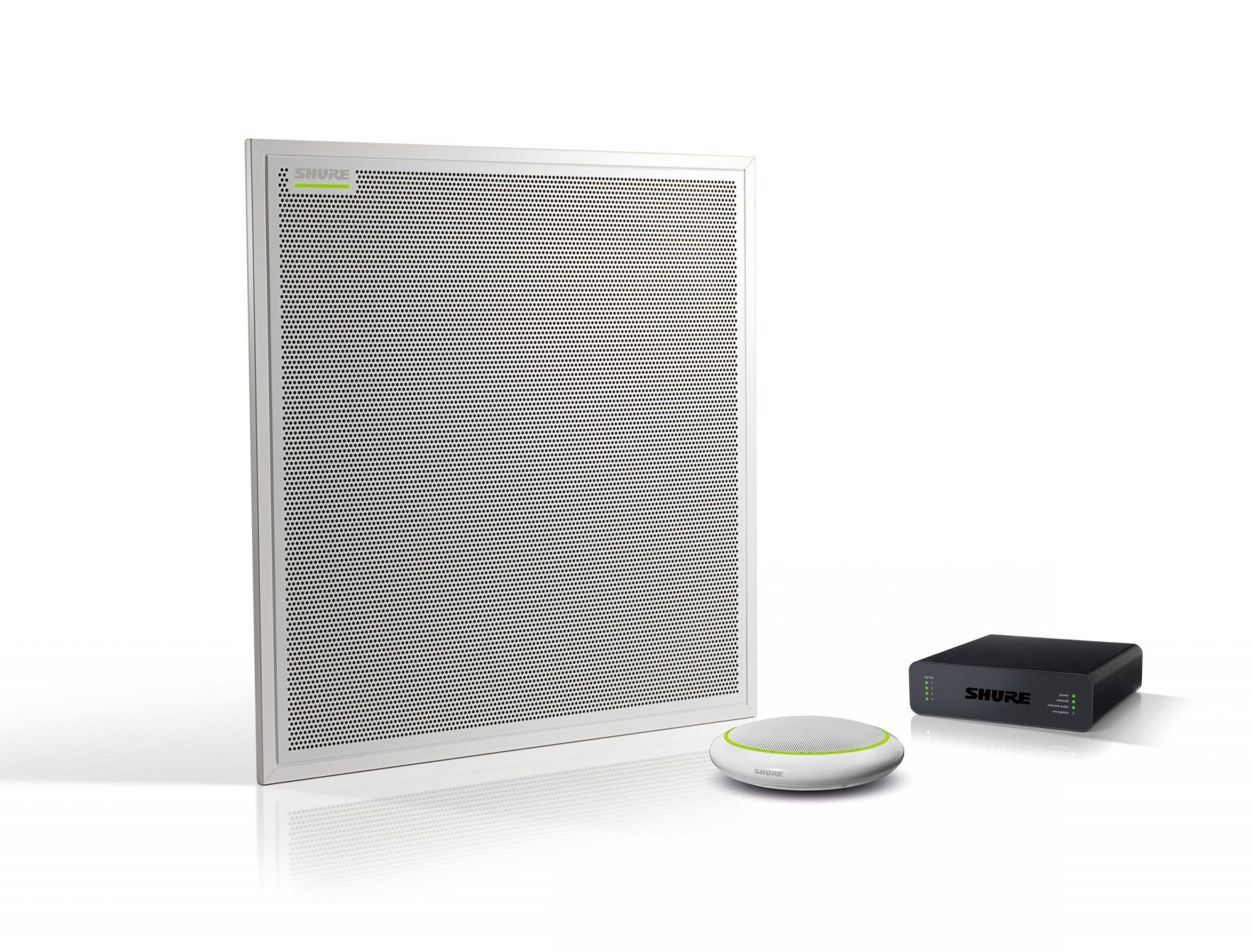 Talk to us about Shure and
your AV Needs
"*" indicates required fields
The Microflex® Advance™ Networked Ceiling and Table Array Microphones capture premium audio for education spaces, from conferencing to distance learning. High quality audio plays an increasingly important role as lectures are recorded and live streamed and MXA is the perfect solution for these applications. Adjustable microphone lobes can be configured for the configuration of the room to ensures accurate coverage, which results in a natural learning environment that inspires teachers and students.
Shure has earned its wireless pedigree by providing dependable performance and high-quality wireless sound for performers, instructors, clergy, presenters, DJs, and musicians at every level.  From lecture halls to houses of worship to conference rooms to performance venues, Shure wireless systems delivers transparent, 24-bit digital audio and rock solid RF performance with easy setup and rechargeability options in a suite of versatile wireless system configurations.
Wireless systems provides elegant solutions for enabling vivid sound in AV conferencing from custom boardrooms to networked enterprises.  There are a variety of analog and digital systems to choose from.
With more people working remotely, your home office has become critical to the productivity and success of your business. It can be very distracting when you struggle to hear and are asked to speak louder or repeat yourself during a video conference. For these reasons, great audio is more important than ever before to ensure that you sound professional during important pitches, presentations and proposals and can clearly hear your meeting participants.
Shure's head sets bring studio-quality sound into your home office. Connect directly to your computer and enjoy audio clarity that puts you in the room with clients, colleagues and friends. Join your most important video meetings with confidence.