Corporate
LightWerks sides with Leading Biotech giant to Integrate AV Technology
LightWerks partnered with one of the world's largest biotech companies to add state-of the-art technology to their brand-new facility in Hillsboro, Oregon. The new space, which will drive job creation in Hillsboro, is dedicated to the commercialization of individualized medicine.  The $175 million investment in new technologies and platforms allow the organization to scale their manufacturing capacity and deliver their vision of providing the right treatment to the right patient at the right time.  LightWerks installed collaboration and presentation technologies throughout the new building, including lobby and reception areas, a café/all-hands space, and several meeting areas.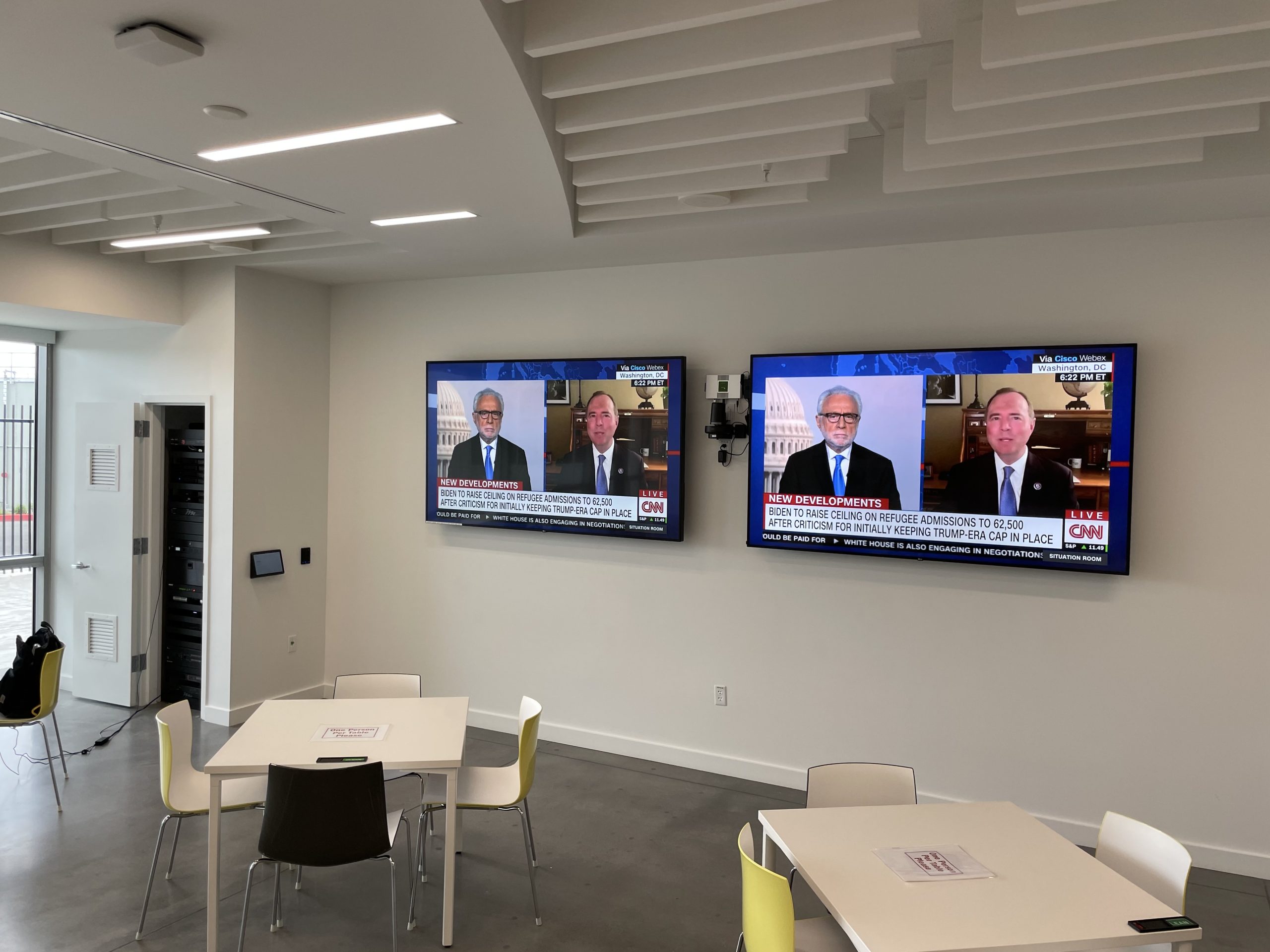 The café/all hands space at the biotech company has a Crestron backbone, including room control and matrix switching capabilities.  LightWerks integrated a Logitech Tap-Google Video Conferencing Medium Room Bundle into the area for hybrid meetings. The package includes a Logitech Tap, Tap PC Mount, Chromebox for Meetings, Logitech Rally Conferencing Camera, and the Rally Mounting Kit. The solution transforms any meeting room into a Google Meet video collaboration space, and enables meeting participants to enjoy the benefits of one-touch join, always-on readiness, and center of room meeting control. In addition to the Logitech kit, LightWerks installed two 86" LG displays, supported by Chief wall mounts.  Shure lavalier and over-ear microphones, a QSC amplifier, a Biamp audio processor, and Extron pendant and ceiling speakers were integrated to support audio.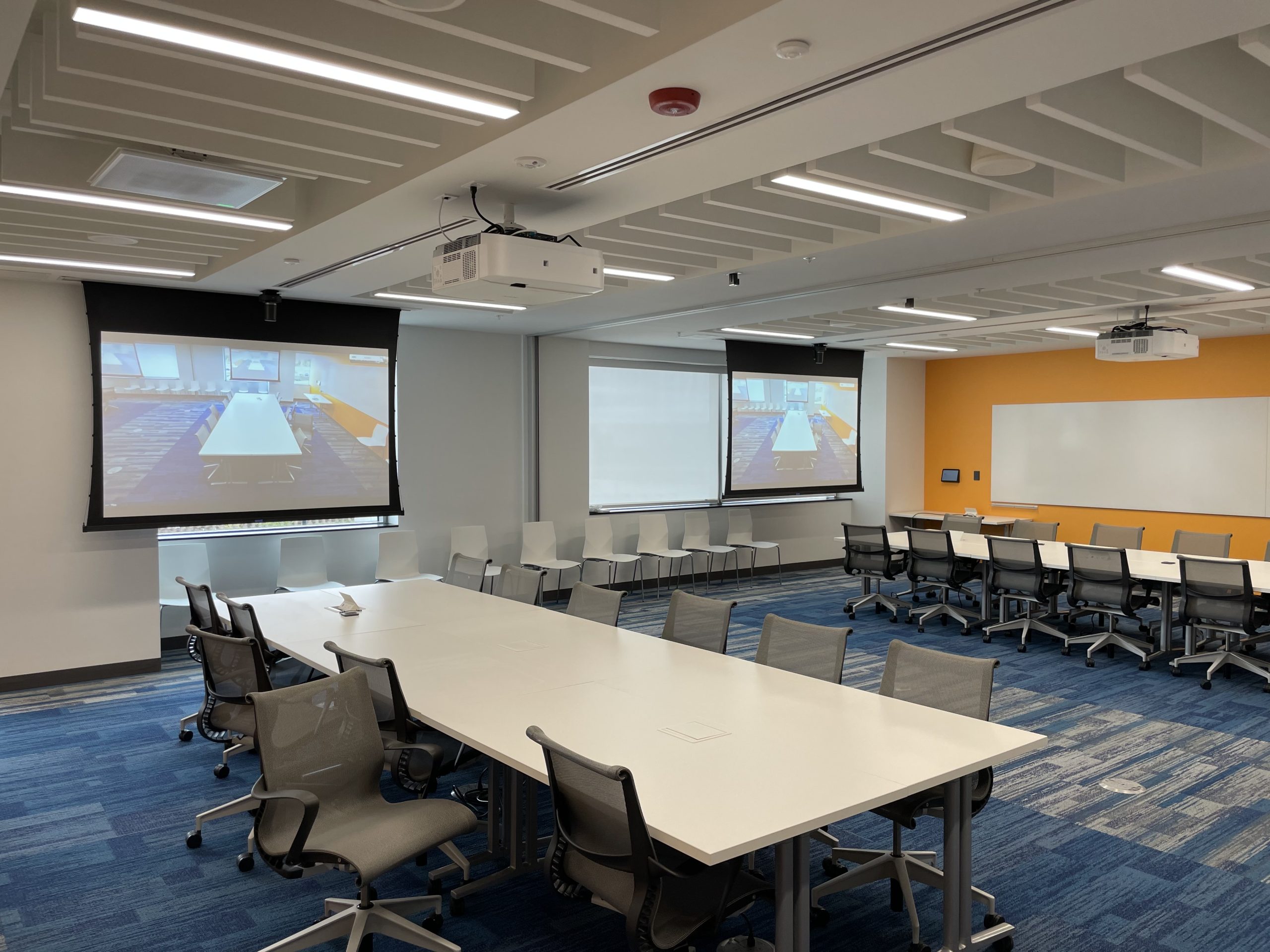 LightWerks specializes in the integration of high-quality video conferencing solutions that are easy to deploy, and simple to use.  Contact us to learn more about how we can partner with your organization to transform your meeting rooms into powerful collaboration spaces.
Contact your local LightWerks office in Boise, Los Angeles, Portland, San Diego, or the San Francisco Bay today, or fill in below form!