For almost 40 years Jupiter Systems has innovated seamless enterprise collaboration solutions, data visualization in video walls, control rooms, large venues, conference rooms, workstations and more. Our turnkey solutions deliver fluid, convenient, dynamic ways to see, share and collaborate anywhere in the world. See Everything. Collaborate with Anyone. Work Anywhere. 24/7, 365 days a year.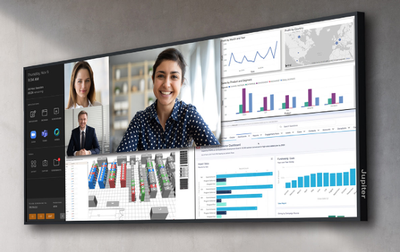 Talk to us about Jupiter and
your AV Needs
"*" indicates required fields
Pana 105 is the largest 21:9 ultra-wide LCD display available today. Pana's 21:9 ultra-wide 5K resolution brings a refreshing form factor to the conventional display market. The display is also available in 81" and 34". Pana provides 33% more pixels with 5K resolution giving the user more real estate in which to work. These advancements have impacted our expectation for ease-of-use, speed, and interactive autonomy. As users we expect the same interactive experience we have grown accustom to with our personal devices to extend to those used for collaboration in the office and beyond. And with the explosive growth of gaming and online content platforms, this aspect ratio will continue to gain in popularity. Pana displays can be used in either a landscape or a portrait mode, interactive or non-interactive.

Latest Videos