Education
LightWerks Integrates Technology for hybrid learning at University of Idaho
LightWerks partnered with the University of Idaho's College of Agricultural and Life Sciences to integrate state-of-the art technology for their Seed Potato Germplasm program. The program works to establish, maintain, and distribute disease free germplasm and mini-tubers for domestic and international seed potato growers and researchers. The magnificent, five and a half million-dollar lab facility includes several classrooms and meeting rooms, as well as outdoor spaces and a lobby area.  It was officially opened in spring 2022 to address greater demand for plantlets and mini-tubers, with a goal of increasing production by three times in the next five years.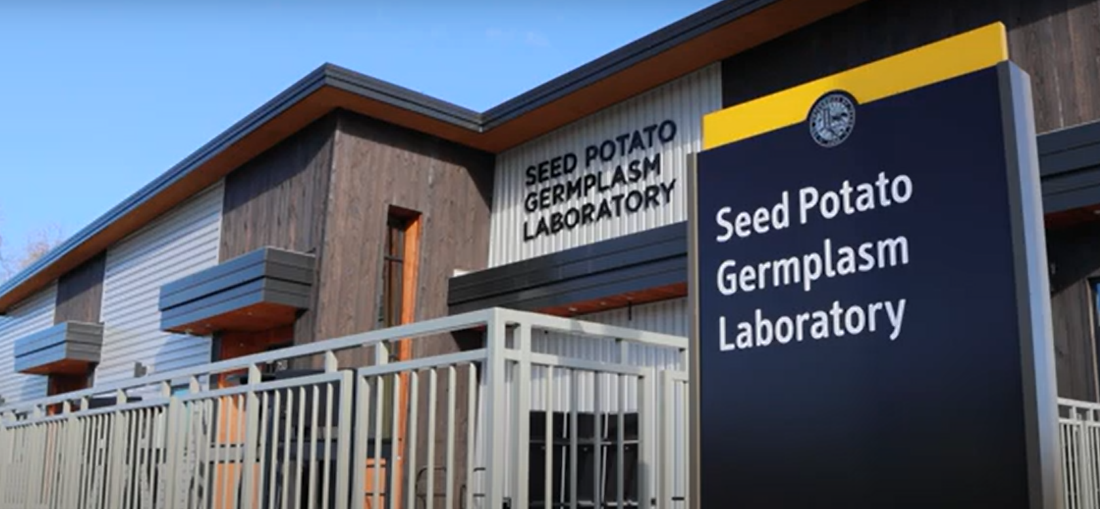 The audio for the room is processed using four Shure MXA 910 series microphones that were installed in the ceiling, along with multiple pendant style Extron ceiling speakers, which were installed between the ceiling suspended acoustic clouds. The system also includes a Quad Shure microphone system with two handheld microphones and two lavalier microphones. The audio has two zones – the classroom, and the patio area, which is used for events, etc. LightWerks installed JBL speakers in the patio area, as well as a wall plate with an XLR and analog audio input.   End-users have the capability to utilize multiple Shure wireless microphones both outside and inside of the classroom space.  Additionally, users can input stereo program audio from the patio area into the outdoor sound system so that they can easily play music or other sources during events. Amplification of the room is achieved via a multi-channel Yamaha Dante audio amplifier.
All technology is routed in an Extron switcher, DSP, and control processor. The bulk of the AV equipment was installed inside of a Spectrum Industries AV lectern located at the front of the room, with supplemental equipment located in a wall mounted equipment rack located adjacent to the classroom area. The system is controlled via a 7" Extron touch panel that sits on top of the lectern.
Beyond the main classroom system, the facility will also have the capability to stream live images from each of the two industrial potato seed germination laboratory areas via Avigilon IP based cameras.  The content will route to two PC's and two Sharp/NEC digital signage displays located inside the building's main lobby area.  They will also have the capability to support up to three smaller conferencing areas that are outfitted to provide users with soft codec style conferencing capabilities via both Logitech and Owl Labs conferencing equipment and Sharp/NEC displays.
LightWerks specializes in the integration of hybrid classrooms and online learning technologies that keep teachers and students engaged. Our solutions strive to give students the same learning experience, whether they are on campus, or attending virtual classes using Microsoft Teams, Zoom, or another platform.
Contact your local LightWerks office in Boise, Los Angeles, Portland, San Diego, or the San Francisco Bay today, or fill in below form!