Wireless Content Sharing Made Easy
Drive collaboration in meeting and learning spaces with flexible, powerful content sharing, no cables or dongles required.
Mersive's Solstice is a high performance, in-room meeting collaboration platform that improves the usability and productivity of meeting and learning spaces. In just one step users can connect and share high quality content to the in-room display from any device.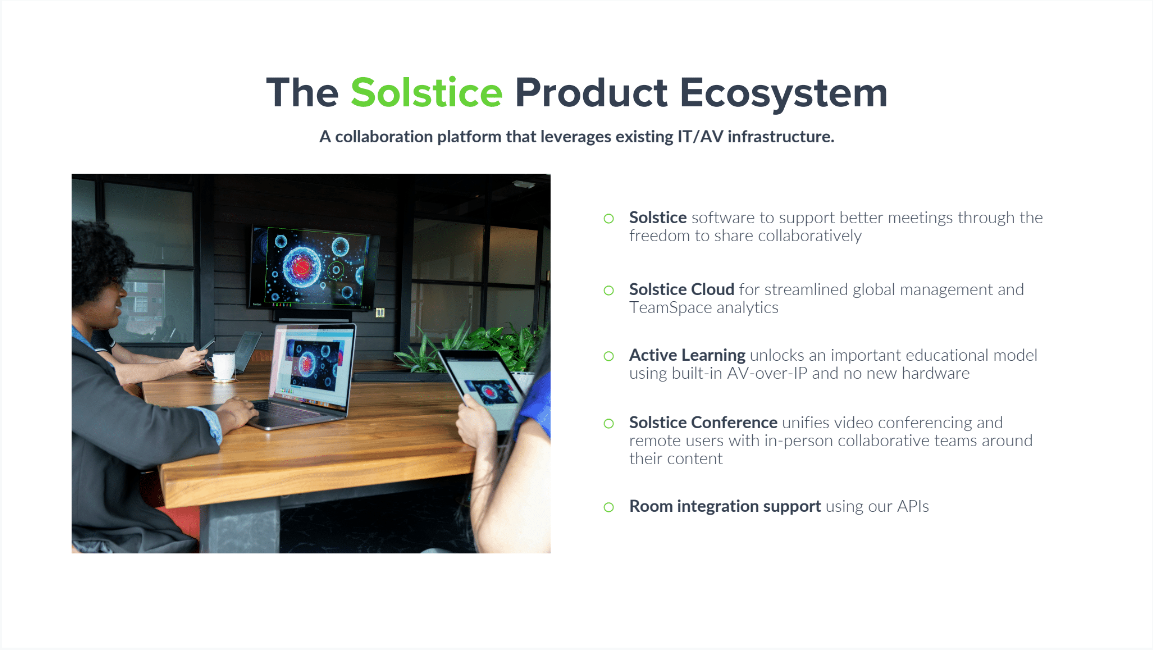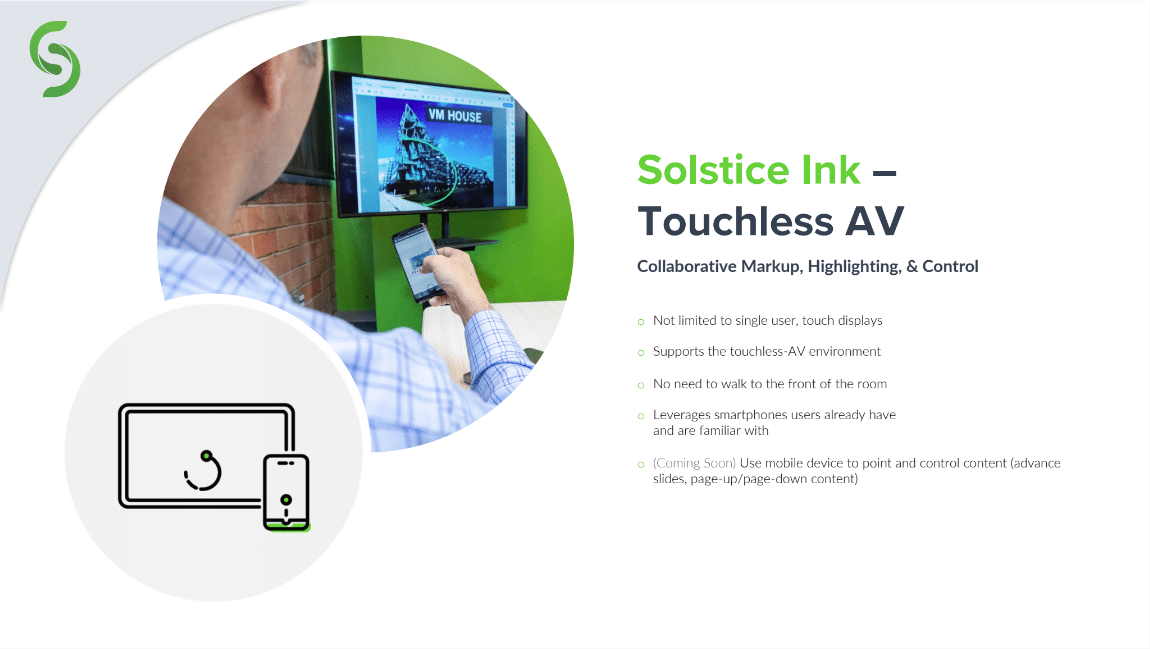 For more information on Solstice, visit Mersive.com to learn more and request a demo Pod.
LightWerks combines all top-brand products with our expertise in design, installation, programming, project management, training, and maintenance to produce rooms and facilities that help people communicate more effectively than ever before. Reach out to us so we can help you perfect your communications today!