Interactive Displays by BenQ
Studies show that after integrating flipped classrooms into K-12 education, 67% of teachers saw a noticeable increase in test scores and 80% reported their students' attitude towards subjects also significantly improved. BenQ's educational technology, including ultra short throw projectors and interactive flat panels, is aimed to cultivate a student-centered K-12 classroom, allowing young students to expand their knowledge via touch-enhanced interactive learning.
Discover why BenQ Display makes K12 education more interactive
Tap into the dynamic possibilities of the classroom and build a vision-friendly, interactive learning environment with Interactive Flat Panels.
Lower recurring operational costs with the flexible installation options, easy management controls and robust durability offered by Interactive Flat Panels.
Incorporate interactive learning into classrooms large or small with BenQ's high-quality, touch-enabled image projected by Interactive Ultra Short Throw Projectors.
4K2K Ultra High Resolution – Providing the highest pixel density with 4K2K (3840×2160) Ultra High Resolution, BenQ's Interactive Flat Panel is guaranteed to present every piece of art with the truest color and sharpest detail.
Interactive Software Compatibility  – Compatible with a wide variety of educational software, BenQ's interactive flat panels allow teachers to work with their preferred software tools while enjoying the ultimate hardware experience.
Lower costs with Robust Reliability and Hassle-free Management – Tap into touch-enhanced learning at minimal cost. BenQ interactive flat panels offer easy, cost-effective installation, and a panel life of up to 30,000 hours ensuring steady performance for years to come.
Ultra Short Throw Projection –  An ultra short throw ratio means that even when the projector is mounted only centimeters away from the board, students can still enjoy a big-screen projection in small classrooms.
PointWriteTM Module for Enhanced Interactivity – By combining PointWriteTM and QWrite software, BenQ's interactive ultra short throw projectors can turn any surface into an interactive whiteboard for easy annotation and true collaborative learning.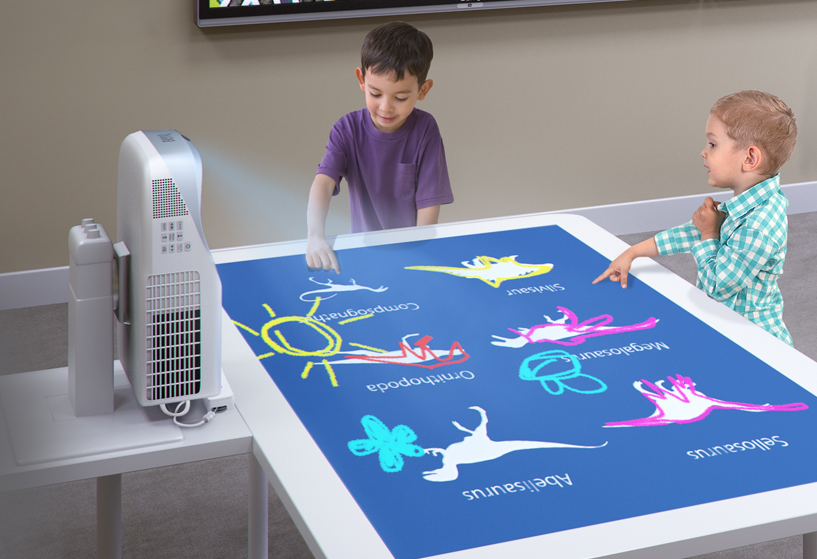 LightWerks combines all top-brand products with our expertise in design, installation, programming, project management, training, and maintenance to produce rooms and facilities that help people communicate more effectively than ever before. Reach out to us so we can help you perfect your communications today!