Audio Conferencing with the Nureva HDL300
With the HDL300 system, audio conferencing works the way you think it should. Its revolutionary Microphone Mist™ technology finally achieves true full-room pickup. Everyone can be heard in meetings with the HDL300 system. From its easy installation to continuous auto-calibration, the HDL300 provides ease of use and simplicity. Designed for mid-size spaces up to 25′ x 25′ (7.6 x 7.6 m), the HDL300 system is budget-friendly. Microsoft® Teams and Surface™ Hub, Skype® for Business, Intel Unite®, Zoom, Cisco WebEx™, Panopto™, Matrox®, Dante®, GoToMeeting™, StarLeaf, BlueJeans and a range of other UC&C, conferencing and collaboration platforms are supported by the HDL300 system. And it's recognized as a standard USB audio device so there are no drivers to install!
Key Features:
8,192 virtual microphones – The HDL300 system's Microphone Mist technology fills a room with 8,192 virtual microphones, so everyone can be heard in a meeting.
Easy installation – You can install the HDL300 system in less than 30 minutes. Use your preferred UC&C platform. There are no drivers to install.
Autocalibration – Calibration is automatic for any room configuration or meeting style. No technician required. Nureva Room Manager keeps your system current.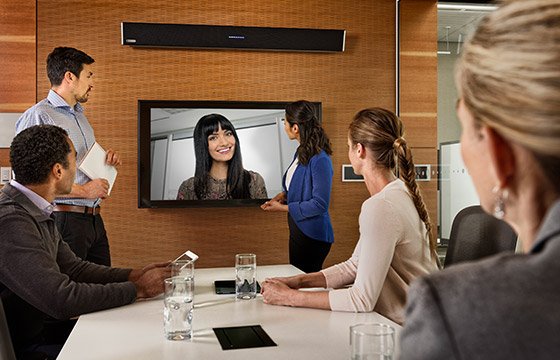 LightWerks has a wide range of audio/visual solutions which include multiple monitors, projector and screen, web conferencing, total control systems and integrated audio & video.
Contact us at LightWerks today or fill in the form below for more information on what we can do for you or your organization!