Mersive Solstice Active Learning provides a software-based video routing solution used in multi-screen environments, such as active learning rooms, overflow spaces, and confidence monitors.
Solstice Active Learning provides educators with a flexible, software-enabled solution for designing and using multi-screen environments for active learning. Rather than custom programming AV control for each room, our Active Learning app uses an intuitive drag-and-drop interface to virtually design and enable a new active learning space in minutes.
Once a space is enabled, moderators use the app to easily route video or broadcast messages on team displays, enhancing the teaching and learning experience.
Solstice Active Learning revolutionizes deployment of multi-screen spaces through a powerful, intuitive software user interface.
Virtually design rooms and route video via drag-and-drop interface.
Deploy in hours, not weeks or months.
Consumer-like user experience allows moderators to configure the learning space without IT support.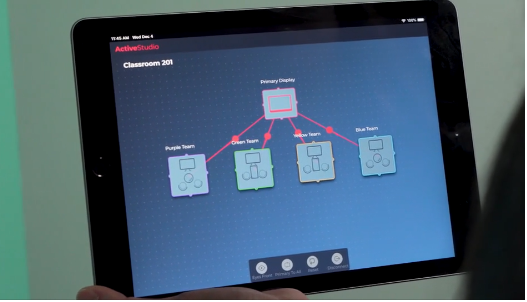 Mersive's solution leverages Solstice Pods deployed on the existing WiFi/ethernet network(s) to unlock powerful video routing.
Moderators download the Active Learning app on their laptops and/or mobile devices.
Students share content via browser, AirPlay, Miracast, or the Solstice app.
Active Learning API also enables integration with third-party systems.
Create a Healthy Learning Environment for Students
LightWerks combines all top-brand products with our expertise in design, installation, programming, project management, training, and maintenance to produce rooms and facilities that help people communicate more effectively than ever before. Reach out to us so we can help you perfect your communications today!