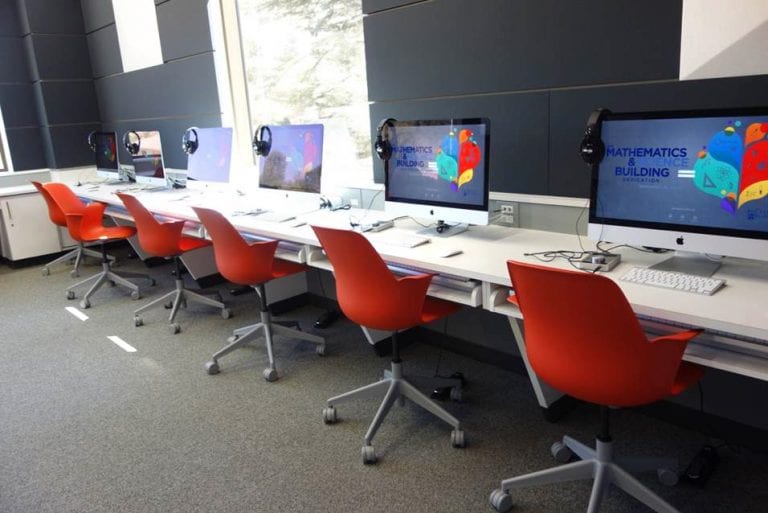 LightWerks understands the importance of meeting the needs of students and educators through the creation of spaces that are both technologically advanced and easy to operate. We are experts in accommodating different types of learners through the design of top-notch classroom AV solutions that promote differentiated instruction. For over 20 years, LightWerks has partnered with classroom teachers in improving learning outcomes through the meaningful integration of audio visual solutions. In addition to the design, sale, and installation of classroom AV technology, we offer consulting as well as ongoing training and professional development to ensure that educators feel confident in the integration and implementation of new classroom AV solutions in their curriculum and instruction.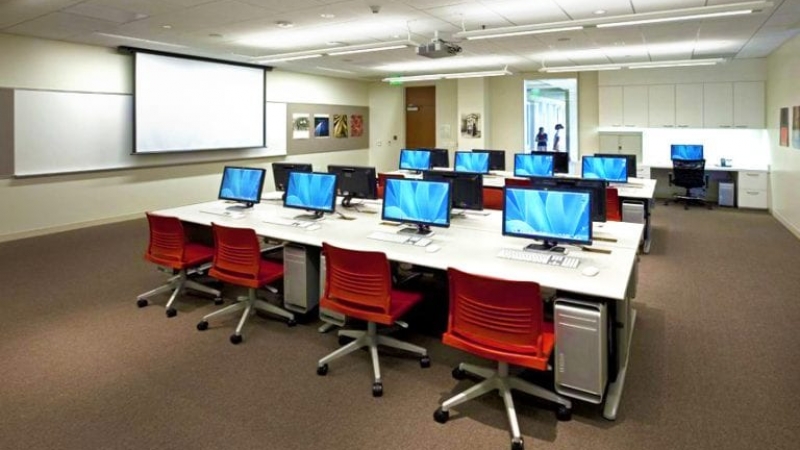 Typical Classroom AV Solution Elements for different types of classrooms:
Interactive projector systems with large, electric drop-down screen or video-wall front-of-room display
Interactive flat panel displays
SMART Board solutions
Wireless mirroring solutions
Flat panel displays
Document cameras
Ceiling visualizers
Student response systems
Lecturn(s) with interactive touch-panel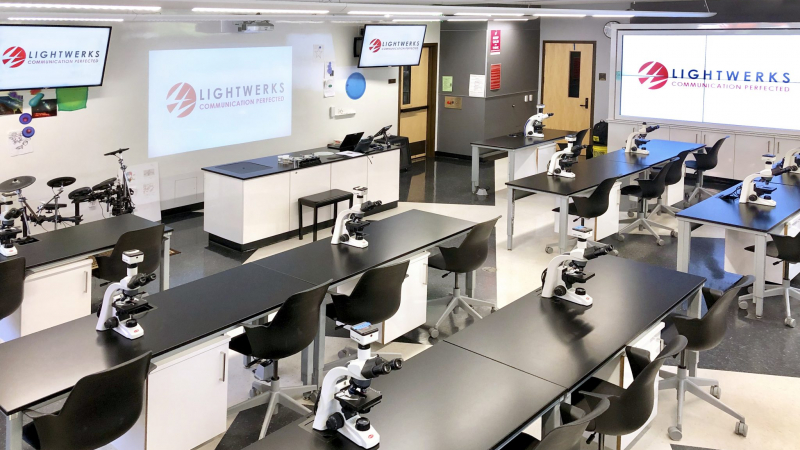 Contact us at LightWerks today for more information on what we can do for your organization!