Corporate
LightWerks Successfully Manages and Commissions Nationwide AV Projects
LightWerks partnered with this elite IT managed services provider to design and install several collaboration spaces throughout their multiple US offices.
Headquartered in Gig Harbor, Washington, with several locations across the US, including Atlanta, Denver, Hanover, Austin, and San Jose, the company selected LightWerks to execute a wide range of AV integrations, including several complex spaces throughout their organization.  The solutions included Crestron NVX digitally networked Zoom rooms, board rooms, conference rooms, and training spaces with video walls, along with digital signage.
These nationally executed projects reflect LightWerks' successful, ongoing relationship with international AV organization, USAV.  This organization makes available a network of nationwide, competent, local integrators,  providing us with the ability to collaborate with local, vetted, high quality AV experts, and successfully handle the logistics of managing people, equipment, and resources, regardless of proximity. Through our partnership with USAV, LightWerks is able to execute large-scale audio-visual solutions on a nationwide level, and leverage buying power and recourses across the US.    And with LightWerks' guidance and oversight, installs and after-sales support are seamlessly achieved, regardless of geography.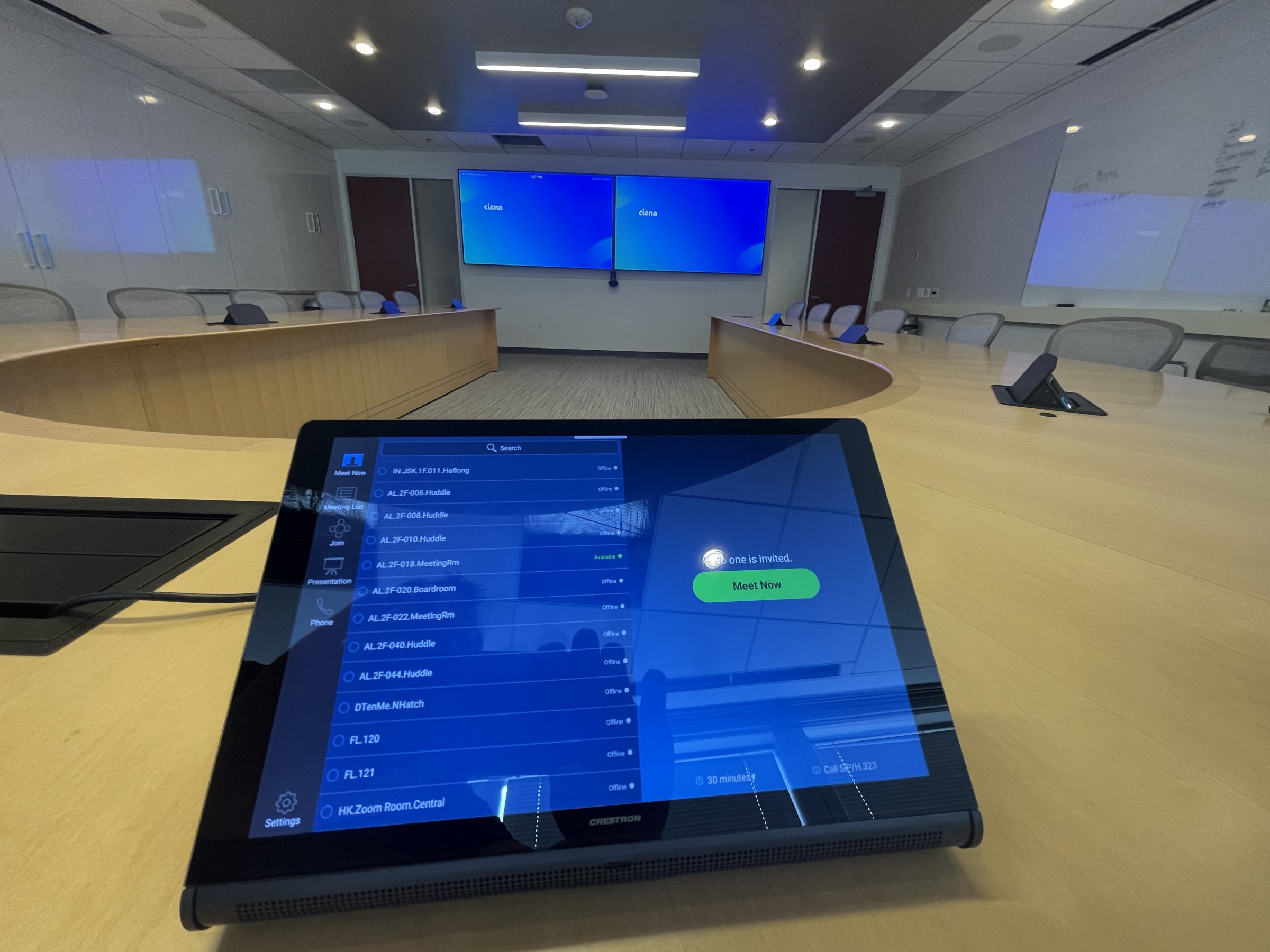 The client has been delighted with the functionality of the rooms and has recommended LightWerks as a great resource for AV needs.
LightWerks can design a custom Audio Visual solution to meet the needs of your company, district, or institution. We specialize in interactive technology, cloud-based conferencing, and high quality audiovisual products to improve efficiency, increase collaboration, and enhance presentations in your organization.
Contact your local LightWerks office in Boise, Los Angeles, Portland, San Diego, or the San Francisco Bay today!