Healthcare /Medical
St. Luke's- Video Walls as a solution for rear projection retrofitting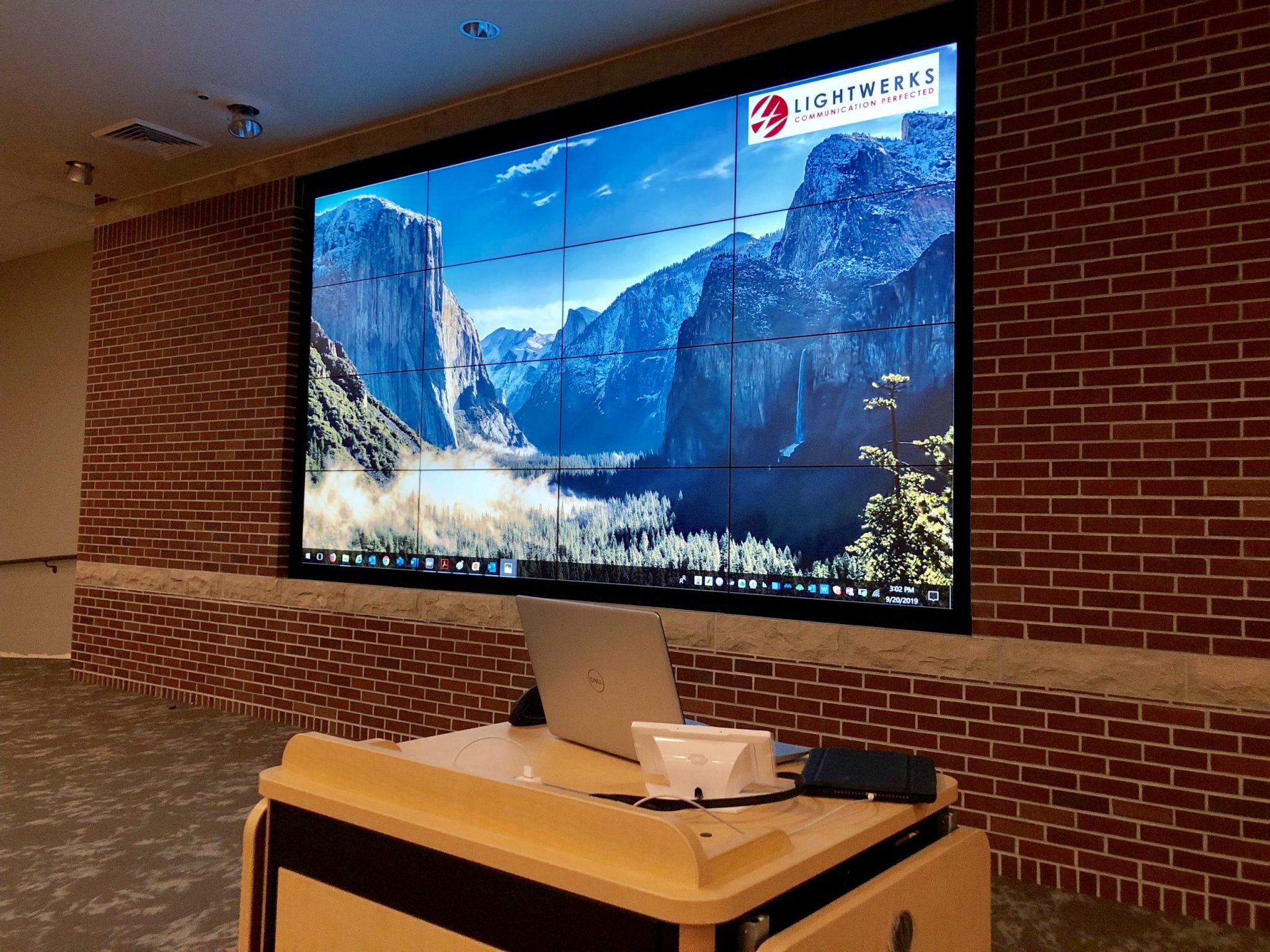 LightWerks partnered with St. Luke's Hospital, the only Idaho-based, not-for-profit health system, to update their Ada and Central Plaza auditoriums with modern video wall technology.
The project involved finding a solution to replace the auditoriums' outdated rear projection systems, which were popular for large venues in the 1970's and 1980's. Auditoriums typically have high ceilings, which make hanging projection systems a less than ideal solution. Integrating video wall technology allowed St. Luke's to avoid the use of hanging projection and achieve high quality visuals.
The St. Luke's modernization involved LightWerks retrofitting video walls into the tight spaces that were previously occupied by the antiquated rear projection systems. The Ada Auditorium, located in the Anderson Center, is a 100 seater space. LightWerks integrated a 4X4 video wall with the use of 55" inch LG panels.
The Central Plaza Auditorium is the largest auditorium at St. Luke's. Sixteen 46 inch panels form a stunning 4X4 NEC video wall in this venue. In addition to the video wall, LightWerks refreshed this entire space with audio, video, cameras, a confidence monitor, and AV system control.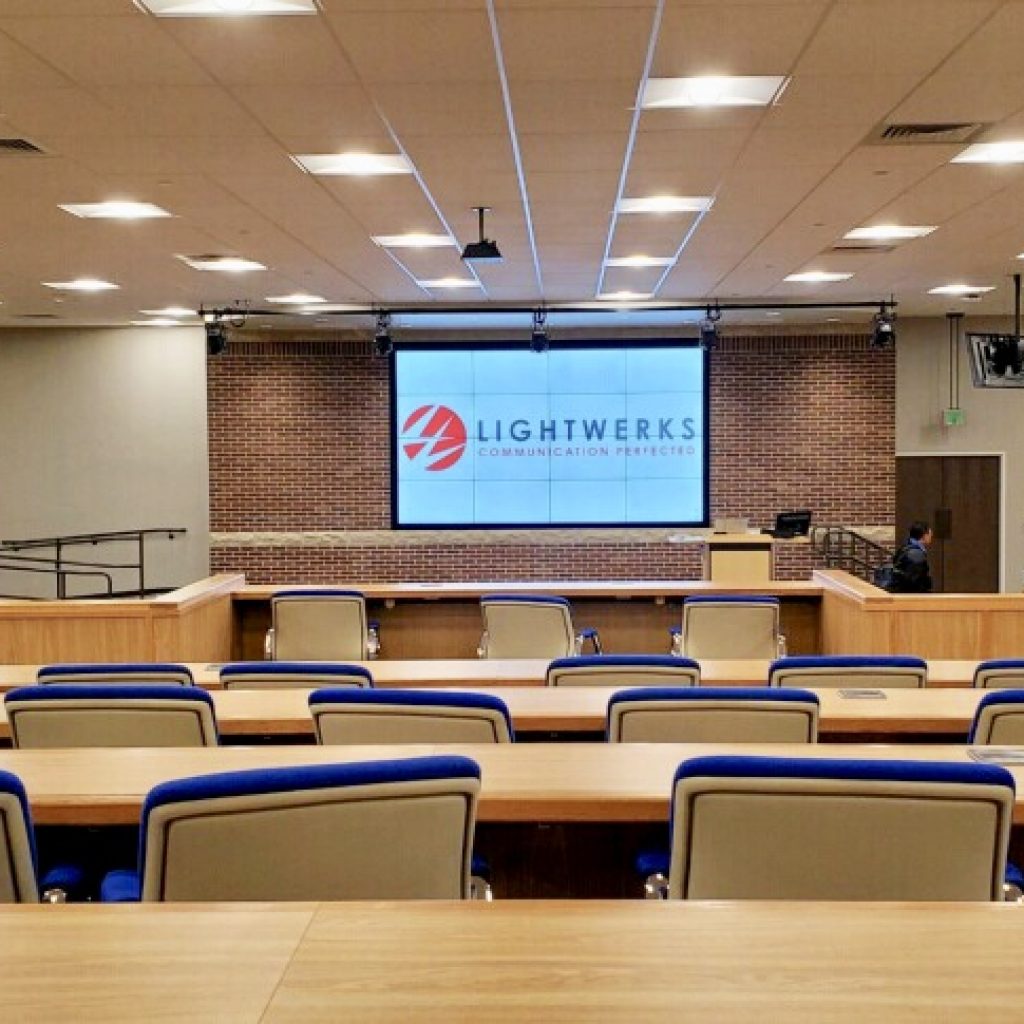 LightWerks can design a custom audio visual solution to meet the needs of your company or school. We specialize in interactive technology, cloud-based conferencing, custom control systems, and high-quality audio-visual products to improve efficiency, increase collaboration, and enhance presentations in your organization. Contact your local LightWerks office in Boise, Los Angeles, Portland, San Diego, or the San Francisco Bay today, or fill in below form!