Healthcare /Medical
Video Walls provide a dynamic donor wall solution for WWAMI
Idaho's WWAMI Medical Education Program is a partnership with the University of Washington School of Medicine and the states of Washington, Wyoming, Alaska, Montana and Idaho. Started in 1971, WWAMI is currently in its 47th year of successfully educating Idaho's physicians.
Much of WWAMI's success is based on the generosity of donors, who generously fund the medical program. Rather than install a traditional donor wall solution in which donor names are etched in wood or marble, WWAMI partnered with LightWerks to create a digital donor video wall. This living wall solved the problem of running out of space within a limited area, as well as giving the university the ability to easily manage content.
LightWerks integrated an 8X1 video wall with 55 inch NEC displays in portrait mode. This unique setup welcomes visitors in an open, flexible space, reception area. Using digital signage software by Industry Weapon, WWAMI is able to update the video wall dynamically as they acquire new donors. This robust, cloud based digital signage software allows individual users or specific departments to update the video wall with their unique content.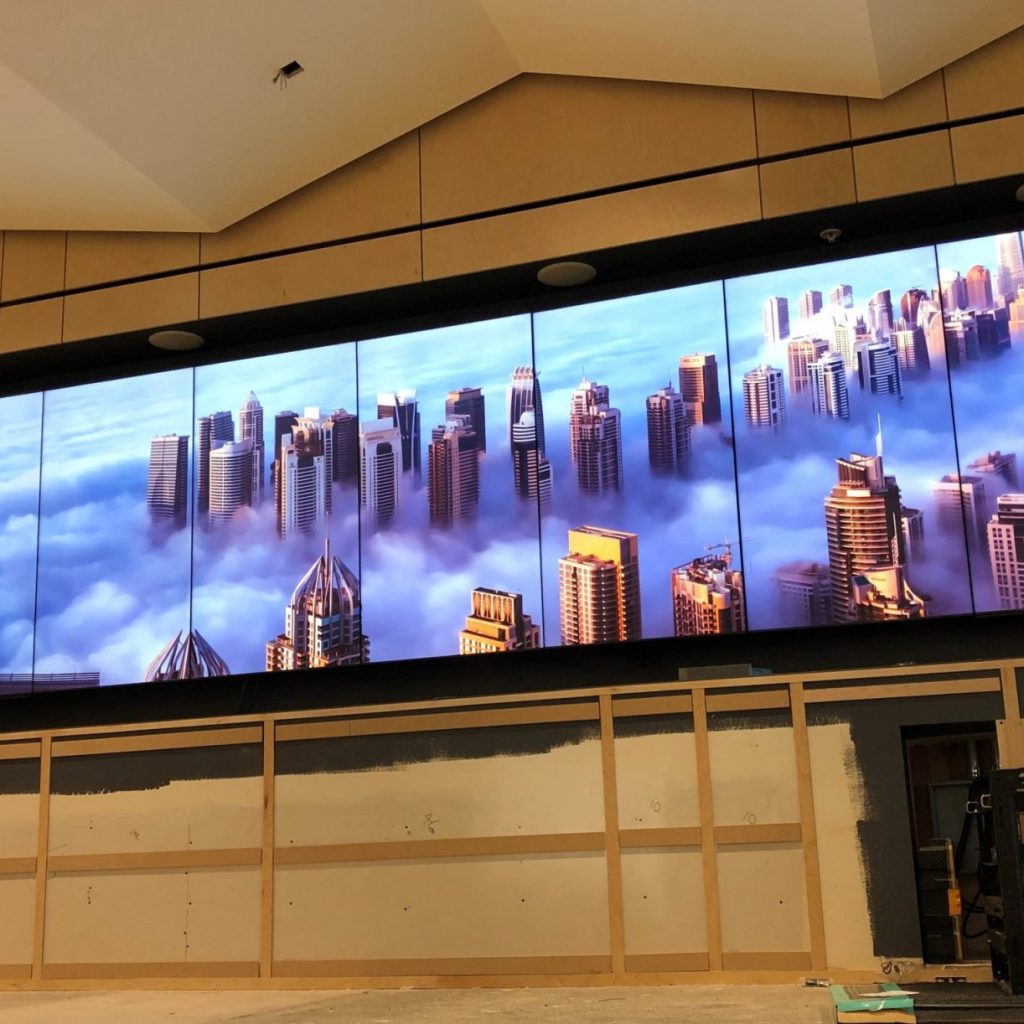 LightWerks can design a custom audio visual solution to meet the needs of your company or school. We specialize in interactive technology, cloud-based conferencing, custom control systems, and high-quality audio-visual products to improve efficiency, increase collaboration, and enhance presentations in your organization. Contact your local LightWerks office in Boise, Los Angeles, Portland, San Diego, or the San Francisco Bay today, or fill in below form!