Corporate
CAA's Theater gets Audio Visual Upgrade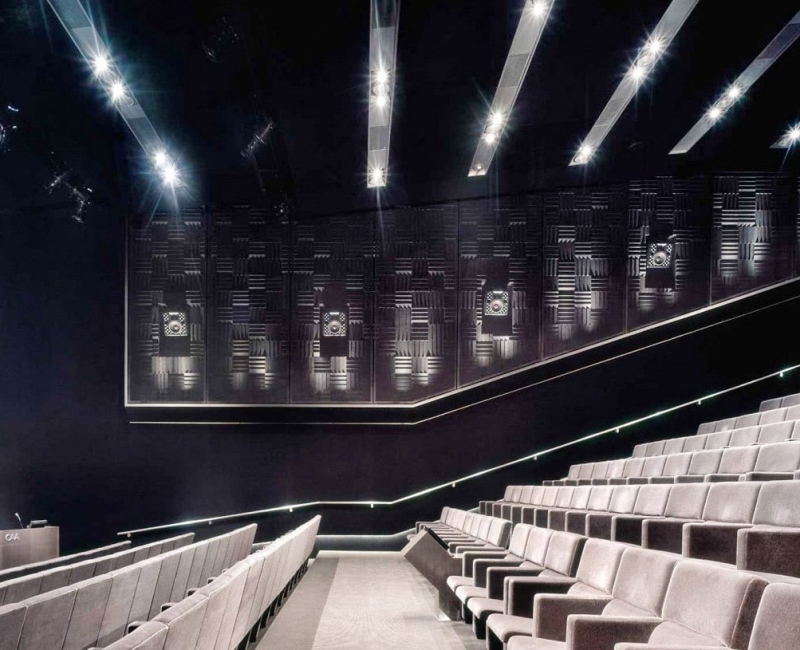 CAA, a major talent agency in Los Angeles, has been doing business with LightWerks since 2002. For this particular project, LightWerks was hired to update and upgrade all video, audio, videoconferencing and lighting in a 300 seat theater. LightWerks worked directly with the CAA staff that uses the theater for a variety of meetings and events. LightWerks also worked directly with CAA's IT department to design and upgrade the Cisco videoconferencing system used in this space for inter-office meetings.
Crestron's Digital Media line was used to upgrade the theater's video and computer connectivity and routing. Shure MX202B/C overhead mounted microphones and Biamp AudiaFLEX DSP were added to enhance the reproduction of live and recorded audio sources. New lighting was installed to enhance VTC calls. Some existing product was removed to streamline the AV system. Other equipment was relocated in the projection booth.
To enable an environment where flourishing ideas can come to life, Lightwerks creates a versatile and reliable audio visual solution that suits your unique needs and space. We have a wide range of audio/visual solutions which include multiple monitors, projector and screen, web conferencing, total control systems and integrated audio & video.
Contact us at LightWerks today for more information on what we can do for you or your organization!