Corporate
LightWerks Partners with National Supermarket Chain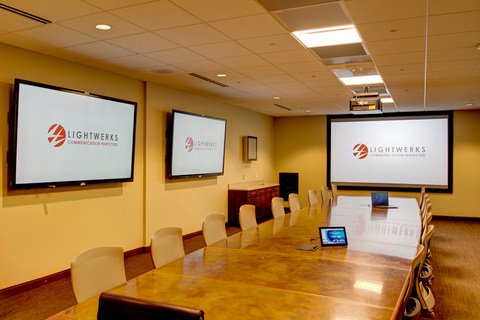 Supermarkets have provided Americans with the essentials they need during the COVID-19 pandemic. LightWerks has proudly partnered with one of the country's largest supermarket chains to improve their efficiency and productivity through the integration of advanced AV solutions.
LightWerks modernized several meeting spaces, lobby areas, and training rooms in this Boise, Idaho grocery store chain's corporate headquarters. The project involved the removal of existing analog audio and video systems and the installation of new, state-of-the-art technology.
LightWerks Communication Systems provides quality products and installation services for thousands of AV products. Contact your local LightWerks office in Boise, Los Angeles, Portland, San Diego, or the San Francisco Bay today, or fill in below form!