Corporate
Travel Portland Boardroom Audio Visual Installation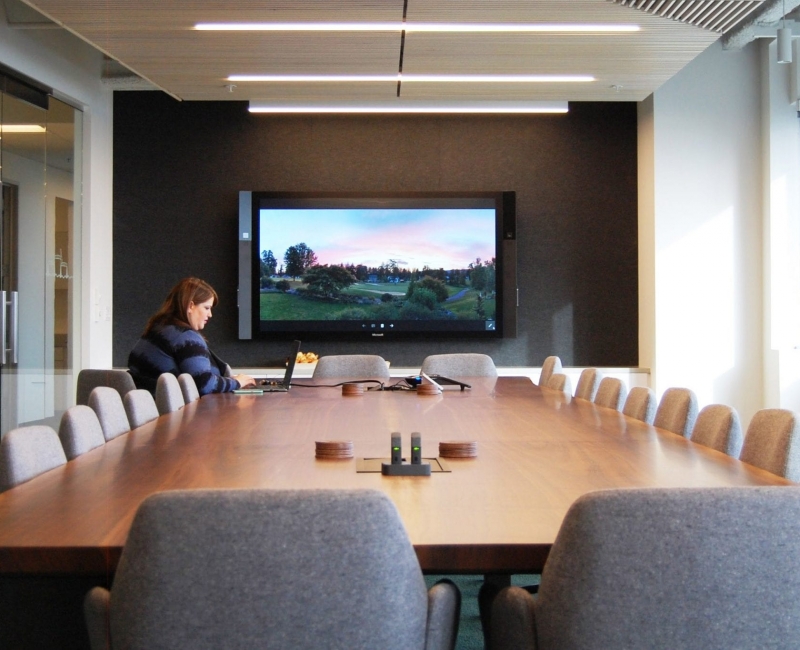 LightWerks was honored to work with Travel Portland for the Audio Visual design for their showcase boardroom. Travel Portland moved to this space to provide a more open, bright, and dynamic working environment for their associates.
The boardroom is used frequently for internal meetings and is the primary meeting space for out of town guests looking to host an event in Portland and was designed with Portland in mind. The table is one of the largest wood tables in the state and the cushions on the stadium seats are made of Pendleton wool from Oregon.
The room is anchored with a Microsoft Surface Hub used for Skype for Business calls and in-room annotation, presentations, and collaboration.
The room is equipped with Audix ceiling microphones for audio conferencing, speakers, and a table top Crestron touch panel to control the space.The touch panel not only switches sources, but also allows for full control of the shades and blinds (though not often needed with a view like this)!
LightWerks installed TVs and basic controls throughout the building in the smaller meeting and huddle rooms. One of the highlights of the project are the beautiful room controllers running TEEM software from the cloud.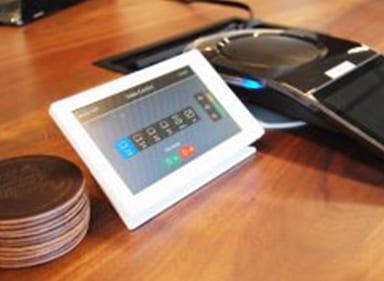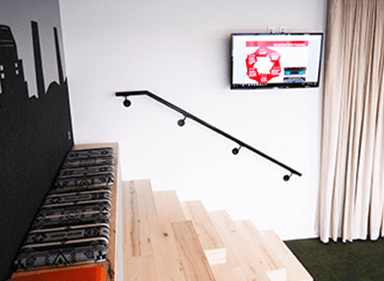 Overall, the client is delighted with the functionality of the room and has recommended LightWerks as a great resource for AV needs.
LightWerks can design a custom Audio Visual solution to meet the needs of your company, district, or institution. We specialize in interactive technology, cloud-based conferencing, and high quality audiovisual products to improve efficiency, increase collaboration, and enhance presentations in your organization.
Contact us at LightWerks today for more information on what we can do for you or your organization!